WASHINGTON — As L3 and Harris prepare to merge into a new company, L3 Harris Technologies, Defense News spoke with the CEOs of both companies to discuss how the merger will impact their civilian businesses.
According to the Defense News Top 100, the two companies combined total revenue in the civilian sector for fiscal year 2017 was $3.67 billion.
One of the biggest customers Harris CEO Bill Brown hopes to hold on to is the Federal Aviation Association. The FAA, "probably, outside of the [Department of Defense] broadly, is our biggest single customer," Brown said.
"We do the [FAA Telecommunications Infrastructure] system, a number of next-gen programs."
Brown identified NASA and the National Oceanic and Atmospheric Administration as other important customers the company plans to keep working with.
RELATED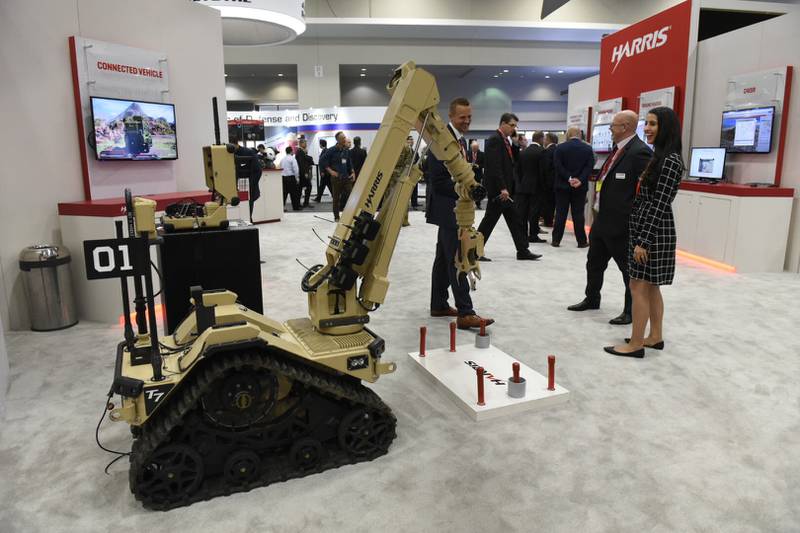 L3 CEO Chris Kubasik, who appears to be on the verge of achieving his goal to make L3 the "sixth prime," noted that much of the work Harris does with the FAA overlaps with what L3 has done with the Coast Guard.
"I kind of like having the FAA business, the security and protection business, commercial pilot training — they're all in the same market to try and solve the same challenges with the synergies there," Kubasik said.
Brown noted Kubasik's work in the commercial aviation and security sector and said the two will "evaluate how synergistic they happen to be, but we've got a very strong position with the FAA, which we plan to continue that over time."
Jill Aitoro is editor of Defense News. She is also executive editor of Sightline Media's Business-to-Government group, including Defense News, C4ISRNET, Federal Times and Fifth Domain. She brings over 15 years' experience in editing and reporting on defense and federal programs, policy, procurement, and technology.
Daniel Cebul is an editorial fellow and general assignments writer for Defense News, C4ISRNET, Fifth Domain and Federal Times.
Share: