When Kaanan Fugler transferred to a new college last year, she didn't expect to rack up $6,000 in student loans for tuition costs she thought would be fully paid for.
But when her education benefits from the Veterans Affairs Department weren't paid to her new school before the semester started, the Army widow and mother of five said the university's financial aid office told her she had to foot the bill — or risk being dropped from her courses.
"We get penalized because it's not set in stone that (schools) have to allow us to go to school while they wait for that money," Fugler said in a recent interview.
Some lawmakers want to change that.
"It is not the fault of the veteran," said Rep. Gus Bilirakis, R-Fla., speaking to fellow members of the House Committee on Veterans' Affairs at a recent hearing on Capitol Hill. "They don't need that extra stress."
The congressman recently introduced a bill, dubbed the SIT-REP Act, that would require schools to adopt a policy stating they will not deny access to classes or facilities, impose late fees, or make students pay out-of-pocket because of an unpaid balance ― if a student has provided a certificate of eligibility for VA benefits. The legislation would apply to VA benefits paid directly to the school, such as the Post-9/11 GI Bill and the Fry Scholarship for surviving dependents, such as Fugler, who used the benefit before she remarried last fall.
Barring a waiver from the VA secretary, schools that don't adopt this policy would be ineligible to enroll students using such benefits.
The legislation, which Bilirakis called a "common sense" measure, has garnered the support of House representatives from both parties and veteran service organizations, including American Legion, Student Veterans of America and the Tragedy Assistance Program for Survivors. Though SIT-REP currently has no Senate companion, many view the legislation as an easy sell, as there are no associated costs.
VA also supports protecting GI Bill users from late fees.

"We agree with Congressman Bilirakis that veterans don't need that kind of treatment, especially when they know the VA is going to pay," said retired Maj. Gen. Robert Worley, VA director of education service.
Payment deadlines differ by school, and many institutions don't certify GI Bill payments until after the drop-add period — an approach the VA supports because it cuts down on the number of corrective payments the department would have to make if a student's course load changes, Worley said.
"But, (if) the school is going to then impose penalties and things like that on individuals, obviously that's not a good thing," he said. "Those are school policies. We don't control the schools."
VA education benefit claims are categorized as either original claims, requested by a student for the first time, or supplemental claims, which are for continuing benefit usage after the approval of an original claim.

According to a VA spokesperson, the department processed more than 340,000 original claims and over 3 million supplemental claims for GI Bill benefits last year. The initial claims took an average of 25.76 days to process, and supplemental claims took an average of 9.38 days — both lower than the VA's goals of 28 days for initial claims and 14 days for supplemental claims for fiscal 2018.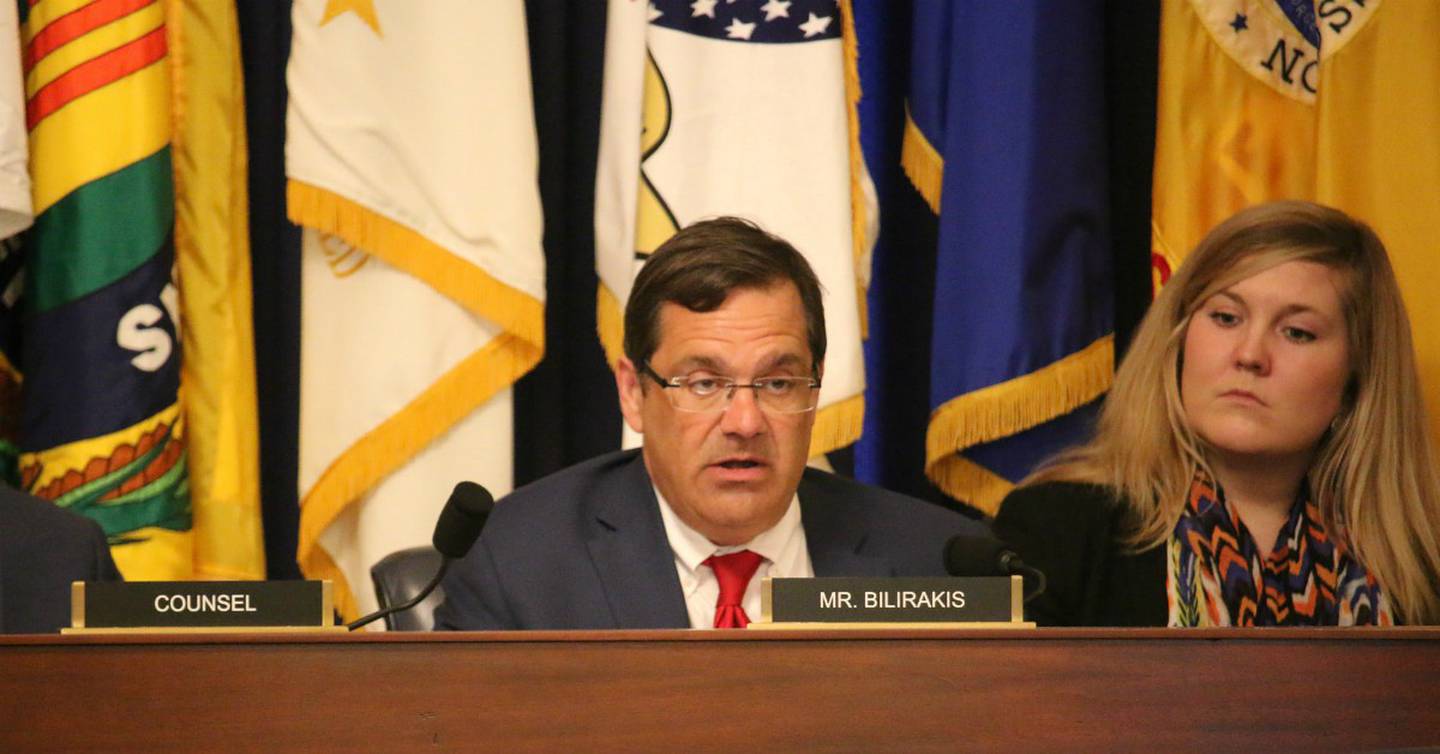 It's difficult to determine just how common it is for schools to penalize students whose VA payments don't come in by their deadline. According to a recent Military Times survey of more than 600 colleges and universities, a large majority of respondents said they have policies for students whose VA or Defense Department education benefits are delayed, protecting these students for late fees or dropped classes for an unpaid balance.
Ashlynne Haycock, deputy director of policy and legislation at TAPS, the organization leading advocacy efforts in favor of SIT-REP, said in some cases, penalizing GI Bill students is a one-off. But at other campuses, it's a systemic issue.
In her testimony to Congress, Haycock gave multiple examples of students her organization has helped after their schools told them to take out student loans, sign up for payment plans or pay late fees while waiting on their benefits to come in.
"These students did everything by the book," she said. "They applied for and received a certificate of eligibility (COE). They provided that COE to the school certifying official with proof of enrollment on time, yet they were still penalized because of unfair institutional policies."
And this could get worse come August if VA payments are delayed as the department rolls out several changes to the GI Bill going into effect this fall, she said.
Fugler said her daughter, also a Fry Scholarship recipient, was removed from classes she had already registered for when her benefits did not arrive until after the semester started. She had to start on an accelerated schedule in February after her balance was paid.
The widow's new husband, a disabled veteran, also had to take out student loans to cover the cost of his schooling before his GI Bill benefits were paid to his school, she said. Now the family is worried about the interest that will accrue on those loans before they can be repaid.
"These benefits are supposed to be our guarantee to not have to deal with all the student loans and nonsense that goes along with them, yet every single person in my household has had to take out student loans while using these benefits," Fugler said.
Haycock told Military Times, "Sometimes I think it's the smaller schools that don't necessarily know the VA policies well enough to feel comfortable waiting for the money, and so having something in statute that says that money is coming and something for us to refer back to would make it a lot easier for our families."
The SIT-REP legislation is awaiting approval from the House Committee on Veterans' Affairs, as well as the full House and Senate. As of Monday, a date for further committee action on the bill had not yet been set, according to a committee spokeswoman.
But Bilirakis' message to his colleagues at the hearing was urgent: "Let's take care of this as soon as possible."

Natalie Gross has been reporting for Military Times since 2017. She grew up in a military family and has a master's degree in journalism from Georgetown University.
Share: