Well, there was a Taliban narcotics production facility there.
The Air Force released Wednesday video of what the service says is a March 8, 2018, airstrike on a Taliban drug lab in Helmand province, Afghanistan.
There's an initial explosion from the airstrike followed by a secondary explosion that the Air Force says "is evidence that the facility was also used to store home-made explosives."
RELATED
In an Army video released on Feb. 8, a building identified as an "ISIS-K fighting position" is in the cross hairs of an airstrike during an Afghanistan commando offensive in the Mohmand Valley, Nangargar province.
RELATED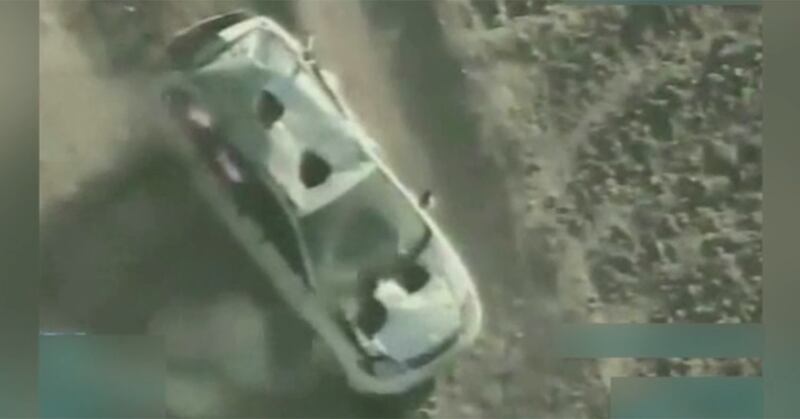 The Taliban vehicle was speeding off having just attacked "Afghan people," according to the Air Force. They didn't get too far.
Share: