WASHINGTON — Veterans Affairs Secretary Robert Wilkie said he still has confidence in his top staffers' commitment to diversity and anti-discrimination efforts after a Washington Post report Wednesday that showed opposition to department employees speaking out in the wake of racial violence in Charlottesville, Va., last year.
Wilkie called the issue "one that falls on the previous management" and said that in the five months since he has taken over the department, he has focused on moving past the tumult of the department's leadership shakeup earlier this year.
"When I started, one of the first directives I took was on inclusion and equal opportunity, same thing as when I worked at the Pentagon," he said at a telehealth event on Thursday morning. "I wouldn't have anyone on the team who wasn't dedicated to that."
RELATED
The Post report included email exchanges between Georgia Coffey, then a senior executive at VA overseeing diversity issues, and John Ullyot, VA's top communications official, in the wake of the August 2017 riots in Charlottesville.
In the days that followed, President Donald Trump said there was "blame on both sides" for the violence, prompting questions about his attitude towards white nationalism. The VA secretary at the time, David Shulkin, condemned the incident and added that "we know that staying silent on these issues is simply not acceptable."
Coffey at the time pushed for a forceful condemnation from senior VA leadership to the violence. Ullyot advised for a more muted statement and said employees were to "keep their personal views on the Charlottesville issue out of official VA communications." Officials say that directive came from Shulkin, and was not designed to prevent employees from speaking out against racist activities.
In the email exchange, Ullyot backed Coffey's plans to remind VA employees of the importance of diversity and inclusion but offered other edits to minimize what he saw as personal views encroaching on an official department statement. She rejected that approach.
Coffey eventually posted her statement on a VA site, only to have it removed by leadership shortly thereafter. She resigned from the department a few weeks later.
VA officials told the Washington Post the issue was not one of diversity but one of department messaging and insubordination. Wilkie offered support for Ullyot on Thursday, calling him "a dedicated public servant" and adding "I don't know the full story of what Dr. Shulkin ordered or didn't order."
RELATED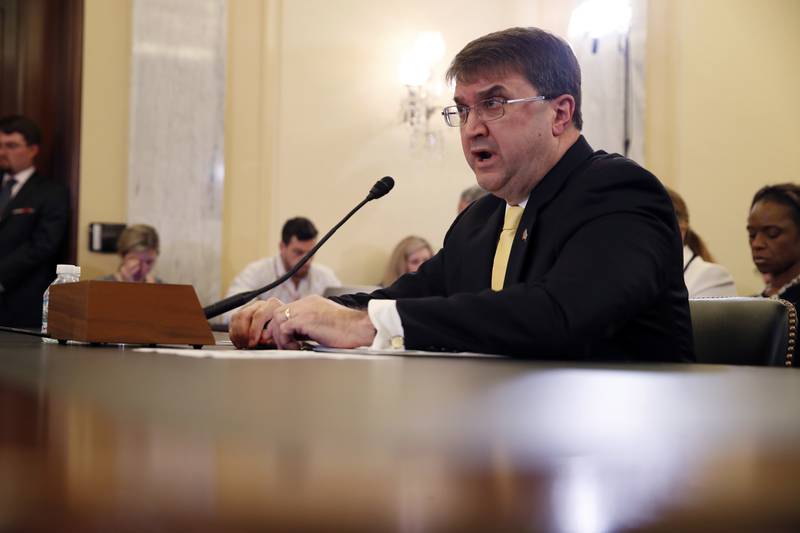 The incident is the latest in a series of racially tinged controversies for the department and the Trump administration. In October, federal union officials demanded an investigation after a separate Washington Post report uncovered a senior VA official who prominently displayed a picture of a Ku Klux Klan leader in his office.
VA's Office on Diversity and Inclusion has been without a permanent head since early this year, when the former head, John Fuller, retired amid concerns with the administration's approach to the topic.
Leo covers Congress, Veterans Affairs and the White House for Military Times. He has covered Washington, D.C. since 2004, focusing on military personnel and veterans policies. His work has earned numerous honors, including a 2009 Polk award, a 2010 National Headliner Award, the IAVA Leadership in Journalism award and the VFW News Media award.
Share: