KABUL, Afghanistan — A U.S. congressional delegation led by Sen. John McCain visited Kabul on Tuesday for the U.S. Independence Day, meeting with Afghan government leaders and military officials to discuss the more than 16-year-long war in Afghanistan.

The visit comes as President Donald Trump's administration is working to prepare a new Afghan war strategy amid a resurgent Taliban and an Islamic State affiliate in the country.
McCain, an Arizona Republican and chairman of the Senate Armed Services Committee, told reporters after the meetings that the Unites States needs to have a new strategy to win in Afghanistan but that "the strongest nation on Earth should be able to win this conflict."


"The old effort certainly didn't work," McCain said at the press conference.
"They (Taliban) are not going to negotiate unless they think they are losing," he added. "So we need to win and have the advantage on the battlefield and then enter into a serious negotiation to resolve the conflict."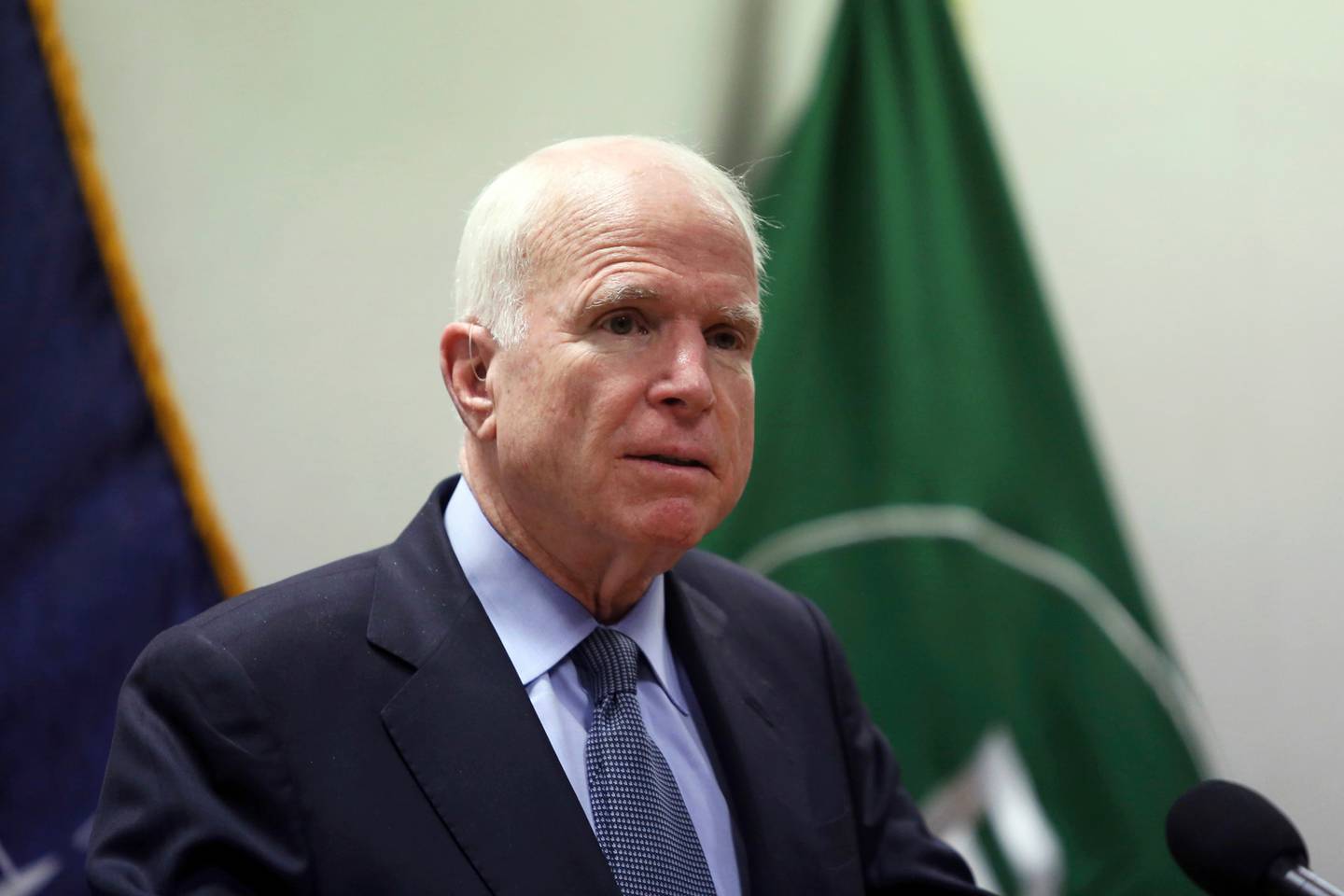 Sen. John McCain, R-Ariz., speaks during a press conference at the Resolute Support headquarters in Kabul, Afghanistan, Tuesday, July 4, 2017.
Photo Credit: Rahmat Gul/AP
Republican Sen. Lindsey Graham of South Carolina said he would tell Trump after returning home that 8,600 American troops currently in Afghanistan "will not get the job done" and that more American troops along with more NATO troops should be deployed to "turn stalemate into success."
Earlier Tuesday, a senior police official was killed by a bomb planted in his car in Kabul, according to Basir Mujahid, a spokesman for the police chief in the Afghan capital.


And on Monday, a U.S. drone strike killed four Islamic State militants, including a senior commander, in a mountainous area in eastern Kunar province controlled by the militant group, according to the provincial governor, Waheedullah Kalimzai.
The governor said Tuesday that authorities learned of the death of the militant commander, Hazrat Gul, and three other fighters, from intelligence reports.
The IS affiliate in Afghanistan is drawn largely from disgruntled former Taliban fighters. It operates mostly in eastern Afghanistan, where it has clashed with Afghan forces as well as the more established Taliban.
Share: