Are you able to find good, affordable child care? Have you had plenty of career opportunities as a military spouse? What issues and challenges are top of mind for your family?
The nonprofit Blue Star Families wants input from active-duty service members, retirees and other veterans, and family members as researchers examine the needs and experiences of the military community. They've launched their 2018 Military Family Lifestyle Survey, which can be found here. It's open through May 25, is anonymous, and takes about 30 minutes to complete.
This marks the ninth year of the survey, and the fifth year the survey has been conducted in collaboration with Syracuse University's Institute for Veterans and Military Families.
Researchers take a deep dive into the data to identify key issues and aspects to inform decision makers about the needs of military families and possible solutions. Results from this survey will be released in early 2019.
RELATED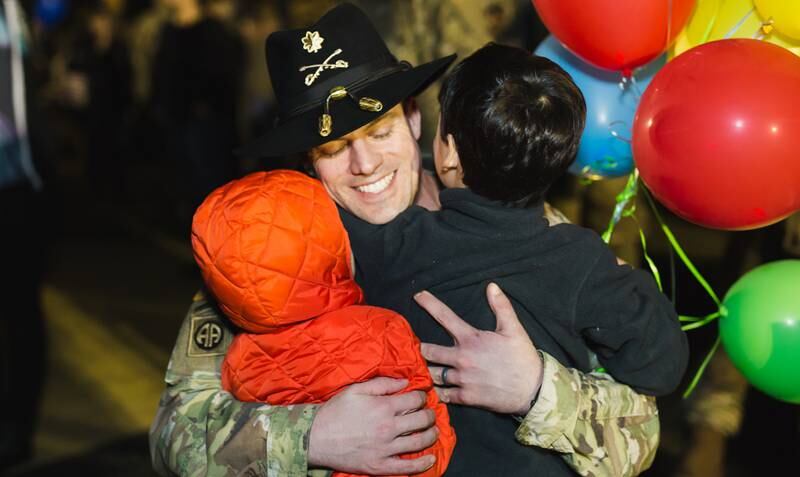 In results from the 2017 survey, troops and their families indicated they are more concerned about time apart, and what that separation may mean for their children, than they are about pay and benefits. Pay and benefits had been the top concern every year since 2013.
In 2017, 7,8981 people participated in the survey. Of those, 57 percent were active-duty spouses and 7 percent were active-duty service members.
Karen has covered military families, quality of life and consumer issues for Military Times for more than 30 years, and is co-author of a chapter on media coverage of military families in the book "A Battle Plan for Supporting Military Families." She previously worked for newspapers in Guam, Norfolk, Jacksonville, Fla., and Athens, Ga.
Share: