source GAIA package: Sx_MilitaryTimes_M6201210206010315_5675.zip Origin key: Sx_MilitaryTimes_M6201210206010315 imported at Fri Jan 8 18:18:06 2016
Drenched in fuel, his uniform burned off his body, Army Sgt. 1st Class Alwyn C. Cashe crawled out of his Bradley Fighting Vehicle. The Bradley was engulfed in flames after striking a bomb buried in the road, but Cashe ignored the flames searing his flesh and the rattle of enemy gunfire and went back into the vehicle again and again, pulling out every one of his six soldiers from the wreckage.
Three weeks later, with second- and third-degree burns over more than 70 percent of his body, Cashe died. And for his heroic actions that day outside Daliaya, Iraq, on Oct. 17, 2005, the Army awarded him the Silver Star for valor. Now, seven years after his death, a growing chorus of voices argue Cashe's heroism should have rated a Medal of Honor.
In fact, Cashe is just one of at least 10 troops, including four soldiers, three Marines, two airmen and a sailor, whose selfless acts on the battlefield probably would have earned them Medals of Honor in past wars, according to an exhaustive Military Times side-by-side analysis.
No one really knows why that is. But a likely explanation is a directive, issued at the outset of the war in Afghanistan, that urged field commanders to be highly discriminating in valor award nominations in order to "preserve the integrity of the military awards program."
There also might be some reluctance to equate today's warriors with the storied heroes of World War II, Korea and Vietnam.
Pentagon spokeswoman Eileen M. Lainez said the criteria for the Medal of Honor have not changed, but noted that contemporary warfare has. Today's troops contend with small groups of insurgents employing asymmetric warfare tactics, rather than the organized formations of enemy forces in uniform that marked past wars.
She also said that awards citations do not reflect the full range of reports, statements and other evidence that "informs the military personnel who initiate and review the award recommendations."
Whatever the reason, a Military Times analysis of Medal of Honor and service cross awards dating back to 1861 shows that today's troops are being awarded these top valor decorations at a rate that is by far the lowest since the Civil War.
It is just as clear that in many cases, the citations for modern-day Silver Stars, Navy Crosses, Air Force Crosses and Distinguished Service Crosses describe heroic acts that, in prior wars, would have earned the combatants the nation's highest award for valor, the Medal of Honor.
Inconsistent standards
Marine Sgt. Rafael Peralta has become the poster child for that argument.
Peralta and fellow Marines were searching homes in Fallujah, Iraq, when they came under withering enemy gunfire just as they entered the back room of a house.
Shot and severely wounded, Peralta fell to the ground. But when the insurgents threw a grenade into the room, witnesses said later, Peralta reached out and pulled the grenade to his body, absorbing the brunt of the blast and shielding his Marine brothers.
Peralta died; at least five other Marines in the room survived.
Peralta was nominated for the Medal of Honor, but in what has become one of the most controversial and well-known cases since the beginning of the two wars, awards officials downgraded the nomination when an investigation ordered by former Defense Secretary Robert Gates ruled there was insufficient evidence to prove that Peralta consciously acted to protect his fellow Marines. When Peralta was ultimately awarded the Navy Cross, his family refused to accept it.
Critics cried foul. Rep. Duncan Hunter, a California Republican, combat veteran and Marine Reserve officer, continues to urge the Pentagon to reconsider the case.
Hunter's interest goes well beyond the Peralta case. He repeatedly has questioned the entire awards system, citing the actions of four service members in particular — Cashe; Peralta; Air Force Staff Sgt. Robert Gutierrez; and Marine Capt. Brian Chontosh — as having been shortchanged in the awards process.
Each received either the Silver Star or a service cross. Each, Hunter argues, deserved more — and it's likely many others have also been shortchanged. He wants the Defense Department to review the process and criteria for awarding the Medal of Honor.
"When you have DoD saying fighting in Helmand or Kunar is not as barbaric as World War II, but you still have Marines and soldiers breaking down doors and getting into sustained firefights, you have them patrolling remote areas of the Afghanistan-Pakistan border, their story doesn't fit. And we just want to know why," Hunter said. "There wasn't a single living recipient [of the Medal of Honor from these wars] until 2010. In that long combat, in different terrain, in Iraq and Afghanistan, and the heroism displayed by thousands of people, there wasn't a single action that was deserving of the Medal of Honor committed by a person who lived through that action? I just don't buy it."
The standards for the Medal of Honor are so inconsistent, Hunter and other critics say, that the same actions that earn one person a Silver Star might bring the Medal of Honor to someone else.
In fact, it may all boil down to the nomination.
Who deserves the MoH?
From World War I through the Vietnam War, including World War II and the Korean War, the Medal of Honor was awarded at a rate of 2.3 to 2.9 per 100,000 troops. But since the terrorist attacks of Sept. 11, 2001, the rate has been 0.1 per 100,000.
A similar disparity occurs at the next tier of valor awards: Distinguished Service Cross, Navy Cross and Air Force Cross, awarded today at a rate of about 2 per 100,000 active-duty troops, versus 20 per 100,000 during the Vietnam War and as high as 167 in World War I.
Ten service members — six soldiers, two Marines and two sailors — have been awarded the Medal of Honor for actions in Iraq or Afghanistan. Only three are living. Army Staff Sgt. Salvatore Giunta was the first living recipient of the Medal of Honor since Vietnam — another factor that rankles critics of the process. It took nine years of war before a living service member was awarded an MoH.
Francis Harvey, Army secretary from November 2004 to March 2007, endorsed at least two Medal of Honor nominations: Army Cpl. Tibor Rubin for his actions during the Korean War, and Army Maj. Bruce Crandall for his actions in Vietnam.
Harvey said he does not remember seeing a current service member nominated for an MoH during his tenure.
"As a civilian ... you rely on the fact that they are being judged by their fellow soldiers, people who have been trained in combat, many of whom have been in combat," Harvey said.
That few cases make it that far doesn't surprise retired Army Lt. Gen. Guy Swan, who served as director of operations for Multi-National Force-Iraq and now is a vice president for the Association of the United States Army.
"The current conflicts have raised the bar to some degree, in my mind," Swan said. "Is that fair? I don't know. ... But there is a raising of the bar in this force, in everything we do. Soldiers are held to a higher standard in everything they do, not just the Medal of Honor."
Lee Freund, head of the Marine Corps' Military Awards Branch, said no two cases are really alike.
"Not every circumstance and detail is exactly the same, and the board members who review these things, they look at all the nitty-gritty details," he said. "It is going to be subjective, but that's the nature of military awards, as it has been throughout our history."
In the end, however, the integrity of the awards can be marred by inconsistency in determining which actions merit the MoH and which do not.
Nicholas Eslinger was an Army second lieutenant and platoon leader in the 101st Airborne Division in October 2008 when he and his soldiers were on a dismounted patrol in Samarra, Iraq. An insurgent threw a grenade into their formation, and Eslinger sprinted six feet to the grenade, picked it up and threw it back; it exploded as he yelled for his men to take cover.
Eslinger, who is now a first lieutenant, received the Silver Star.
Yet his actions very closely mirror those of Medal of Honor recipient Army Staff Sgt. Leroy Petry.
On May 26, 2008, Petry and his fellow Rangers came under attack as they moved to clear a courtyard in Afghanistan. Petry was shot in both legs. A grenade exploded and knocked down two of the other Rangers. When a second grenade landed a few feet away, the wounded Petry moved forward, picked it up and hurled it away from his fellow soldiers. But as he released the grenade, it exploded, blowing off Petry's right hand at the wrist and peppering him with shrapnel.
The difference between Eslinger and Petry had less to do with bravery than injury. Eslinger was fortunate enough to have more time, and came away unscathed. Petry just had less time to do exactly the same thing.
Then there is the case of Sgt. James Witkowski, an Army reservist who gave his life to save others on Oct. 26, 2005. Witkowski was a gunner in a Humvee turret, riding in a 23-vehicle supply convoy to Forward Operating Base Suse northeast of Kirkuk, Iraq.
As the convoy rumbled down the road, several improvised explosive devices went off, and the convoy was peppered with rocket-propelled grenades, small-arms fire, mortars and armor-piercing rounds.
Witkowski was firing back with the .50-cal when an enemy grenade landed in his turret. He kept shooting, then laid his body on the grenade, absorbing the blast.
He was posthumously awarded a Silver Star.
His story is similar to that of Army Pfc. Ross McGinnis, who was also manning the .50-cal on a Humvee in Adhamiyah, Iraq, when a grenade clattered into the turret.
"Grenade!" McGinnis shouted to the other four soldiers in the truck. Then he covered the grenade with his body. He, too, died of his wounds.
The difference between Witkowski and McGinnis: The latter was posthumously awarded the Medal of Honor, which President George W. Bush presented to his parents at a White House ceremony.
Few MoH nominations
The process for nominating troops for the Medal of Honor varies slightly among the services, but all nominations are reviewed and endorsed by the chairman of the Joint Chiefs and the secretary of defense before they are submitted to the president for a final decision.
But very few nominations actually emerge from the war zone.
Army commanders have forwarded only seven Medal of Honor nominations; all but one were approved (that one was downgraded to a Distinguished Service Cross).
two Marines have been awarded the Medal of Honor, while two other nominations were downgraded and awarded as Navy Crosses. The Navy has awarded two SEALs the Medal of Honor.
No airman has been awarded the Medal of Honor for actions in Iraq or Afghanistan; five have been awarded the Air Force Cross.
Army commanders have two years from the date of the action to nominate a soldier for the Medal of Honor, while Marine commanders have three years. The medal, if approved for a soldier, must be awarded within three years from when the action took place, said Lt. Col. Ralph Perkins, chief of the Army Awards and Decorations Branch. A medal for a Marine must be awarded within five years, Freund said.
"Determining the most appropriate level of award for a Marine or sailor who performs an act of valor is, by its nature, a challenging process that requires the commanders to distinguish between varying levels of valor and achievement in combat," Freund said.
Army Maj. Gen. Reuben Jones is now deputy commander for operations at Installation Management Command but served from 2006 to 2009 as the adjutant general of the Army, where he was responsible for the processing and managing of awards nominations. He acknowledges that the awards process is subjective.
The process, he said, "is bureaucratic, but I think a lot of that bureaucracy is there to ensure we get it absolutely right."
Sometimes it's the service member's chain of command that submits an award nomination, only to later realize that their troop likely should have been nominated for a higher-level award.
In the cases of Cashe and Witkowski, their commanders initially nominated them for Silver Stars.
Col. Gary Brito, who was Cashe's battalion commander, said he learned more and more about Cashe's actions over time because several witnesses were wounded and not initially available for input; others had been medically evacuated back to the U.S.
"With what we knew at the time, the Silver Star was suggested as an appropriate award, but more information came in through witness statements, forensics," he said. "And that night was not the end of our chaos. It continued up until two or three days before we left."
As he learned more about Cashe's actions, Brito said, he made a personal decision to "at least request an upgrade."
He hasn't quit since.
"I'm continuing the effort to make a final submission for the award of the Medal of Honor," Brito said.
Brito declined to provide specifics, but he said he has additional witness statements and information that were not available when Cashe was nominated for the Silver Star.
"I'll be the first to say I would not pursue this if, in my heart, I didn't feel it was justified," he said. "I fully respect the thoroughness and the procedures that the military awards branch has to follow ... and whatever decision comes out of it, we've fought the good fight and done all we can."
Maj. Patrick McNamara was the executive officer of Witkowski's transportation company. When he and the commander at that time, Maj. Sean Cannon, who is now a colonel, learned about Witkowski's actions, they were "just in awe," McNamara said.
"Had Sgt. Witkowski not been on that mission, it would have been several caskets that would have been sent home that night," he said.
It was clear that Witkowski's actions warranted a valor award, McNamara said.
"That was without question," he said. The question was what award they would suggest.
"At our level, at the company level, a captain and a commander who's a major, the Medal of Honor was, to us, something that was in a different universe. The Silver Star was something we decided on. This was a big deal what he did and it needs to be recognized. There really wasn't much discussion about the Medal of Honor at the time."
"Now, seven years later, looking back and with some empirical evidence of citations and other Medals of Honor that have been presented since then, I think Sgt. Witkowski's actions were just as noteworthy and comparable," he said.
McNamara said he hopes Witkowski's award will be reviewed and upgraded.
Nature of combat a factor
That McNamara never considered anything higher than a Silver Star doesn't surprise retired Army Maj. Gen. Jeffrey Schloesser, who commanded the 101st Airborne Division in Afghanistan in 2008-2009. He vetted and endorsed four successful nominations for Medal of Honor awards for his troops and oversaw an exacting nomination process in his unit.
"I think that generally speaking, most commanders don't even think about putting someone in for the Medal of Honor," he said. "Part of this is the nature of these wars that we're fighting — or have fought, in the case of Iraq. The majority of our combat, while it is incredibly vicious and brutal, it happens on a small level — platoons, mostly. It doesn't involve large units, so you don't often see really senior commanders actually seeing that combat right on the ground."
Schloesser believes decades from now "we will be discovering an act of valor by a soldier, Marine, sailor or airman in Iraq or Afghanistan that we'll turn around and present a Medal of Honor for."
A 'clear' choice
Army Maj. Dan Kearney nominated a living soldier for the Medal of Honor — perhaps the first such nomination in a generation.
Kearney commanded B Company, 2nd Battalion, 503rd Infantry Regiment, during its 2007-2008 deployment to Afghanistan. One of his troops, Staff Sgt. Salvatore Giunta, ran through heavy enemy fire to rescue a badly wounded comrade Oct. 25, 2007.
Kearney had already thought about what it takes to earn a Medal of Honor, so he was ready when he learned of Giunta's actions.
"I had something in mind — that individual had to take part in an event that would have changed the outcome of events in the regional command and obviously the brigade," Kearney said. "Giunta repatriated an American soldier. Had we lost an American soldier, the amount of assets and manpower and money that would have been lost would have been insurmountable."
As soon as he heard about Giunta's actions, Kearney said, he knew what he was going to do.
"I immediately looked at my first sergeant and said, 'We're putting him in for a Medal of Honor. That was even before I knew he was shot in his breast plate and before I knew he killed those other guys," he said. "The thing we knew was we had a man missing, no one knew where he was, that Sal just went running into the dark into an ambush and came back with Josh Brennan, and went back into the fight."
Putting together the Medal of Honor nomination took months, but Kearney said the whole chain of command was convinced Giunta was worthy.
"This was so clear in everybody's minds that he deserved it that nobody had any hesitation, and nobody had any trouble capturing that in words," he said.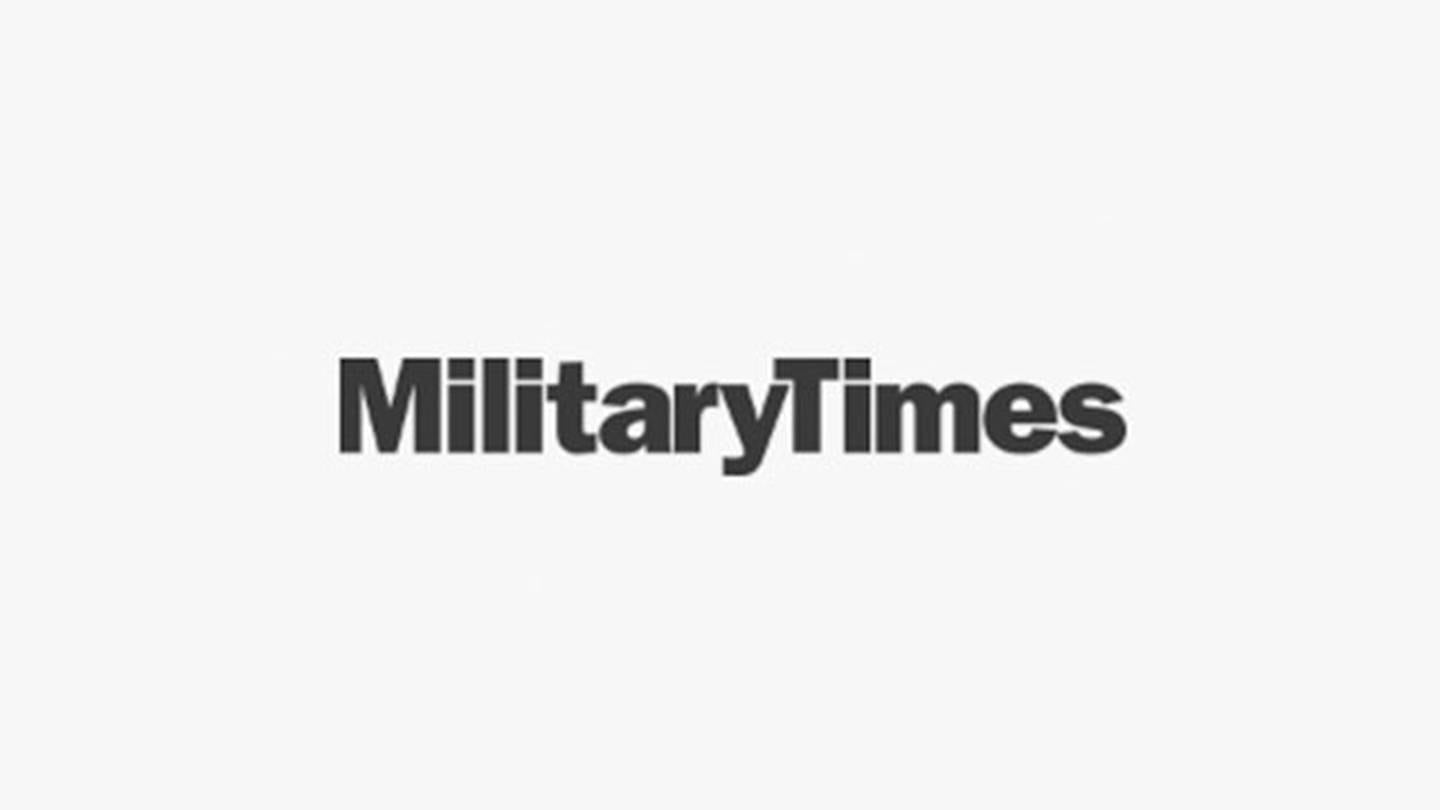 Share: