source GAIA package: Sx_MilitaryTimes_M6201310305130021_5675.zip Origin key: Sx_MilitaryTimes_M6201310305130021 imported at Fri Jan 8 18:18:09 2016
Tell us
What's your take on the Marine Corps' push to improve accountability among leaders? Send us a letter to the editor: marinelet@marinecorpstimes.com
At least six Marine officers have been removed from their jobs since mid-March, a startling and unusually public warning from the brass. Leaders across the Corps are on notice: Commanders are under enhanced scrutiny for everything that happens within their units, even missteps by their subordinates.
In a new White Letter to all Marines dated May 9, Commandant Gen. Jim Amos announced implementation of a new command climate survey designed to identify and assist troubled units. He advised that the service is re-emphasizing its strict expectations for leaders, with less margin for error — especially for commanding officers. At least two of these recent command shakeups are connected to incidents in which junior Marines died, one a training mishap and the other a violent crime on base. They also come on the heels of Amos' push to promote absolute accountability throughout the ranks, particularly with regard to sexual assault, hazing and ethical failure.
The commandant has portrayed this initiative as a needed course correction following a wave of poor decisions by some and negative publicity that have harmed the Corps' reputation. But some believe he's gone too far in his zeal to get the service back on track. During his 2012 Heritage Brief tour promoting individual integrity within the Corps, Amos came under fire for comments that appeared to demonstrate undue command influence, calling for more convictions against sex offenders in the Corps. Now, some fear his call for greater accountability will cost good officers their careers — and that the ground rules are unfair.
As Amos sees it, "There is a disturbingly frequent correlation between Marines who act poorly and units with poor climates," he wrote in his White Letter. "... A commanding officer has the greatest influence in determining whether the Marines in the unit are combat ready, whether they're honorable, whether they're forthright, whether they're focused, and how/whether they uphold our values and virtues."
In the recent past, commanders have been removed from their jobs for their bad behavior, from drunken driving to sexual harassment and even shoplifting. But this latest rash of reliefs is different — and more easily debated. As respected commanders with otherwise solid service records lose their posts over incidents they may not have had the power to prevent, it's clear there's a new fine line Marine leaders must walk. But does that mean commanding officers have lost control of their own destinies?
'Loss of confidence'
The following officers lost their jobs between March 12 and May 8:
■Col. Kris Stillings, commander of Marine Corps Officer Candidates School in Quantico, Va.
■Lt. Col. Ned Biehl, commander of Marine Medium Helicopter Squadron 364, Camp Pendleton, Calif.
■Lt. Col. Aaron Wells, commander of Marine Medium Helicopter Squadron 262, stationed at Marine Corps Air Station Futenma, Japan.
■Lt. Col. Andrew McNulty, commander of Camp Lejeune's 1st Battalion, 9th Marines.
■ Capt. Kelby Breivogel, commander of Alpha Company, 1/9.
■Chief Warrant Officer 3 Douglas Derring, 1/9's battalion gunner.
The first hammer fell when Biehl was removed from his post at HMM-364 on March 12 after serving as commander for nearly a year and a half. At the time, the squadron was deployed as part of the 15th Marine Expeditionary Unit, conducting routine training and partnership exercises at locations within the Western Pacific and Middle East.
It's not clear what drove the decision, which was made by Lt. Gen. John Toolan, commanding general of I Marine Expeditionary Force. A Marine spokesman would say only that it was based on a "loss of confidence in his ability to continue to lead the squadron," and made to promote good order and discipline in the Corps.
Biehl did not respond to requests for comment.
Wells, head of the award-winning squadron HMM-262, was removed on April 18 by Lt. Gen. Kenneth Glueck, commanding general of III Marine Expeditionary Force. Officials cited the same reason for the general's decision — "loss of confidence in his ability to lead" —but refused to provide further explanation.
Earlier in the year, Wells was presented the 2011 Chief of Naval Aviation Operations Safety Award. The recipient is determined by evaluating the number of aircraft flight mishaps, relevance of unit safety programs, flight exposure and amount of deployment time, according to a Marine Corps news release.
"This safety award is a significant accomplishment," 1st Marine Aircraft Wing commander Maj. Gen. Christopher Owens told the unit when presenting Wells with the award. "To have over 65,000 flight hours without a Class-A mishap is no easy feat, but you all did your job superbly."
Before that, Wells had accepted two other awards on behalf of the squadron. HMM-262 received the 2011 Edward C. Dyer award for most outstanding medium helicopter squadron in Marine aviation and the 2011 Pete Ross safety award for compiling the best safety record of any Marine aviation unit that year. The only public blemish on the squadron's record was the Feb. 20 crash of a CH-46 Sea Knight Helicopter from the unit during the Cobra Gold multinational training exercise in Thailand. Four Marines were injured when the helo went down.
A statement Wells gave to Marine Corps Times conveyed his disappointment to be pulled away from his post.
"After 22 months of command, my wife and I were deeply dismayed by my relief," he wrote. "We find solace in the strength and perseverance of the Marines, sailors and families who've made our time with the squadron so meaningful."
The reliefs of these two squadron commanders were made public after Amos' April 22 decision to remove Stillings from his post at OCS.
A decorated infantry officer who had previously served former Defense Secretary Robert Gates as a military assistant, Stillings had been at the helm of OCS since August 2011. During that period, the command had been rocked by a June 2012 cheating scandal in which 31 officer candidates were either removed from the program or put on probation for unethical behavior. And the school made headlines again March 21 when an OCS instructor, Sgt. Eusebio Lopez, shot and killed two colleagues, Cpl. Jacob Wooley and Lance Cpl. Sara Castro Mata, before turning his weapon on himself.
Marines who know Stillings and his leadership record expressed incredulity and outrage that he would be stripped of his post in the wake of a tragic event that they say he could not have reasonably foreseen. Reviews of the command climate under Stillings that were obtained by Marine Corps Times show the atmosphere at OCS was positive, supportive and even improved from what it had been prior to his arrival.
Stillings declined to speak with Marine Corps Times but acknowledged in a written statement that he was upset by what happened to him. In an email to his staff at OCS, written the day after he was removed, Stillings indicated he was "dumbfounded" by the decision.
During an interview with Marine Corps Times in April, Amos called the move "painful," but necessary.
"I came to a persistent theme that I've been talking about for some time, and that's the issue of accountability," he said.
Then, on May 8, Brig. Gen. James Lukeman, commander of 2nd Marine Division, removed McNulty, Breivogel and Derring from 1st Battalion, 9th Marines. That shakeup was precipitated by a March 18 mortar accident during live-fire training at Hawthorne Army Depot in Nevada that left seven Marines dead and eight more troops injured.
Following the accident, the Marine Corps suspended worldwide use of the M224A1 60mm mortar system involved in the incident. The military's Joint Munitions Command also suspended the lots of ammunition fired at Hawthorne, with an exception for discretionary use by battlefield commanders pending the completion of an investigation into the mishap.
In a media conference shortly after the tragedy, Lukeman said the deadly accident had been the result of a mortar exploding in its tube, a statement that led those with knowledge of the system to surmise a double-loaded round was to blame. But Marine Corps officials quickly walked back Lukeman's statement, saying it was too early to determine the cause of the blast.
At press time, the investigation was still ongoing, but in its final stages. Marine officials said preliminary findings influenced Lukeman's decision to remove the three officers.
Attempts to reach McNulty, Breivogel and Derring were unsuccessful.
'Walking a fine line'
With news of the six reliefs still fresh, Amos was to go to Quantico during the second week of May to meet with a group of about 140 command-slated colonels, lieutenant colonels and sergeants major gathered there for leadership training. The commandant intended to discuss his expectations of them, the enormity of the responsibility they've been given, and the supreme importance of establishing and maintaining a sound command climate, which he called "the visible signal for all to see about the health of a unit." Command climate, he said, is "inextricably linked to mission accomplishment."
Amos' address was closed to media, but he provided Marine Corps Times with a draft of his planned remarks. "There are many leadership styles," it reads, "but the result of any of them must be a group of Marines and sailors that have absolute trust in their leaders, a level of professionalism that comes from competence and confidence. They must believe in each other, and in their unit."
Likewise, their superiors must have confidence in them and their ability to recognize, manage and mitigate risk. Vital to a commander's success, Amos said, is first understanding that the job is "24/7." Mistakes will happen and leaders will learn from them, and that's OK to a point, he said. But "at the end of the day, the commanding officer bears the burden of 100 percent of what happens inside his or her command. Period."
This principle of absolute accountability has always been a core Marine Corps doctrine, said retired Gen. Charles Krulak, the 31st commandant. A commanding officer, Krulak said, faces the daily challenge of trusting his subordinates with weighty tasks, knowing meanwhile that he or she will ultimately be accountable for how they carry out those tasks.
"What makes it difficult to be a commanding officer of a battalion or a commandant of the Marine Corps is, you must delegate authority and responsibility," he said. "What you can't do is delegate your accountability. Every commander is walking a fine line of how to deal with that."
That said, the public removal of Marine Corps commanders at the large-unit level has been rare in recent decades, especially so when tied to incidents or performance within a unit, rather than the commanding officer's own personal moral or ethical failings.
The most recent publicized instance of such a removal came in April 2011, when the Marine Corps relieved the commander of its Assault Amphibious School Battalion, Lt. Col. James A. Harris IV, and seven Marines on his staff after an Amphibious Assault Vehicle sank off Camp Pendleton, causing the death of a sergeant who had been onboard. An inquiry following the Marine's death found unit leadership at the time of the incident had been "complacent," but not "derelict," and officials stopped short of filing charges against any of the leaders who were removed.
Officials never publicly named the seven staff members who were relieved.
In an earlier incident, Marine leadership relieved Lt. Col. Jeffery Chessani, commander of 3rd Battalion, 1st Marines, after a November 2005 incident in Haditha, Iraq, in which troops from the battalion were accused of killing 24 Iraqi civilians, including women and children. While legal proceedings against those Marines played out for years, charges against Chessani were ultimately dropped and he retired at his rank in 2010.
'I was treated like roadkill'
One reason such reliefs are rare is the gravity that accompanies such decisions. While commanding officers are seldom forced out of the Corps immediately unless criminal charges are adjudicated, a relief due to "loss of confidence" typically spells the end to a military career, often after decades of service.
When he was commander of Regimental Combat Team 1, Col. Joe Dowdy was relieved by then-Maj. Gen. James Mattis while en route to Baghdad during the 2003 invasion of Iraq. Replacing Dowdy was then-Col. John Toolan. It was a highly controversial shakeup, and Dowdy said the decision had deeply personal implications.
"We lived in Carlsbad, California," Dowdy said. "[My daughter] was the homecoming queen. Next thing you know, members of the press are at her school asking, among other things, what kind of father I am."
While Dowdy called his relief a political move, one not based on an incident, he said he has been contacted over the years by a number of commanders terminated for all kinds of reasons, all looking to commiserate and learn from someone who can understand what they're going through.
"It was a relieved commanders' club," he said.
For former Lt. Col. Asad "Genghis" Khan, who was relieved from command of Battalion Landing Team, 1st Battalion, 6th Marines, while it was deployed in 2004 with the 22nd Marine Expeditionary Unit, the fall from grace was shocking and devastating, he said.
"The organization turns on you," he said. "Prior to my relief, people were saying 'this guy's going to be the commandant of the Marine Corps. ... As soon as this incident happened, I was treated like roadkill. Some of my best friends didn't speak out, because they were worried about their own careers."
Beloved by his Marines, Khan was relieved following a number of inquiries into his unit's command climate tied to allegations he was too rough with his subordinates, and a video clip showing a captain under his command cursing at his junior troops and thumping one on the chest. Though Marine leadership attempted to assign Khan to another command in Iraq, he refused the assignment and opted to retire immediately, with little fanfare. The officer who fired him, 22nd MEU commander then-Col. Frank McKenzie, would go on to earn a first and second star.
Khan criticized Amos' decision to relieve commanders in the heat of incidents that generate negative publicity for the Marine Corps, whether or not the commanders were directly to blame for the issue. And he sees a double standard applied when such incidents involve a general officer.
He pointed to September's high-profile Taliban raid on Camp Bastion, Afghanistan, which resulted in two Marine deaths and the destruction of tens of millions of dollars worth of U.S. aircraft. The top Marine general in southwestern Afghanistan at the time, Maj. Gen. Charles "Mark" Gurganus, has since been nominated for a third star and a new assignment as director of Marine Corps Staff at the Pentagon, the service's de facto No. 3 general. Questions have been raised about Gurganus' decision to reduce the Marine security force patrolling outside Bastion and Camp Leatherneck by more than 60 percent prior to the attacks. But the military has not publicly addressed this concern and Marine officials say they do not plan to make their own review of the incident public.
"Aircraft were destroyed and Marines were killed and wounded; there's no accountability there," Khan said.
Speaking to reporters in April, Gurganus responded to a front-page story in the Washington Post that raised such questions about the Bastion attack.
"You do your best to cover all the bases, but you concentrate primarily on what your primary threats are and what is most likely, even while you are guarding against what is most dangerous," he said.
The ensuing debate
In his White Letter, Amos emphasized that he does not seek to create a command structure without reasonable margin for error.
"Please understand that I am dead set against establishing a zero-defects culture; that is not what I am talking about here," he wrote. "Just as there are rewards that come with being a commanding officer, there are also risks. The key to success is to recognize and mitigate those risks, manage them ... all while understanding that the responsibilities of command require a full-dimensional, 360-degree, 24/7 approach."
Khan indicated that he fears the opposite is true, and that the commandant's new emphasis on command climate will leave leaders afraid to take risks and make tough decisions for fear of losing their posts. Amos, he said, is "creating a zero-tolerance command in which people are going to be risk-averse. They won't train Marines to the standards of combat."
"I find it hard to believe the battalion commander would be held accountable for what happened in a gunpit," he said. "At the end of the day, accidents will happen. When you're shooting thousands and thousands of rounds of ammunition, things will go wrong."
But retired Gen. Carl Mundy, the 30th commandant, cautioned against reading too much into the recent officer reliefs just because they came in close succession. Citing the decision to remove Stillings from OCS, Mundy said it would have been a hard decision to make but perhaps a necessary one.
"I don't know how on earth you would say, 'well, the colonel should have taken the gun away from the perpetrator,' but when you have two or three incidents that occur, sometimes it's time to say, 'maybe you should change command,' " Mundy said. "Accountability is important, and these are not substandard people you're talking about. When you have to get rid of a high-flying colonel, when you have to relieve one, it's not fun."
As Marine Corps Times has reported previously, the commandant's new command climate surveys will take effect in July and include questions that emphasize responsiveness to integrity complaints, sexual assault claims, and maintenance and safety concerns. They will be conducted as soon as a new commanding officer takes over a battalion, squadron, regiment or group to provide a snapshot of the unit's health, and then repeated annually.
The intent, Amos has said, is to give nearly every Marine a voice in evaluating unit leadership.■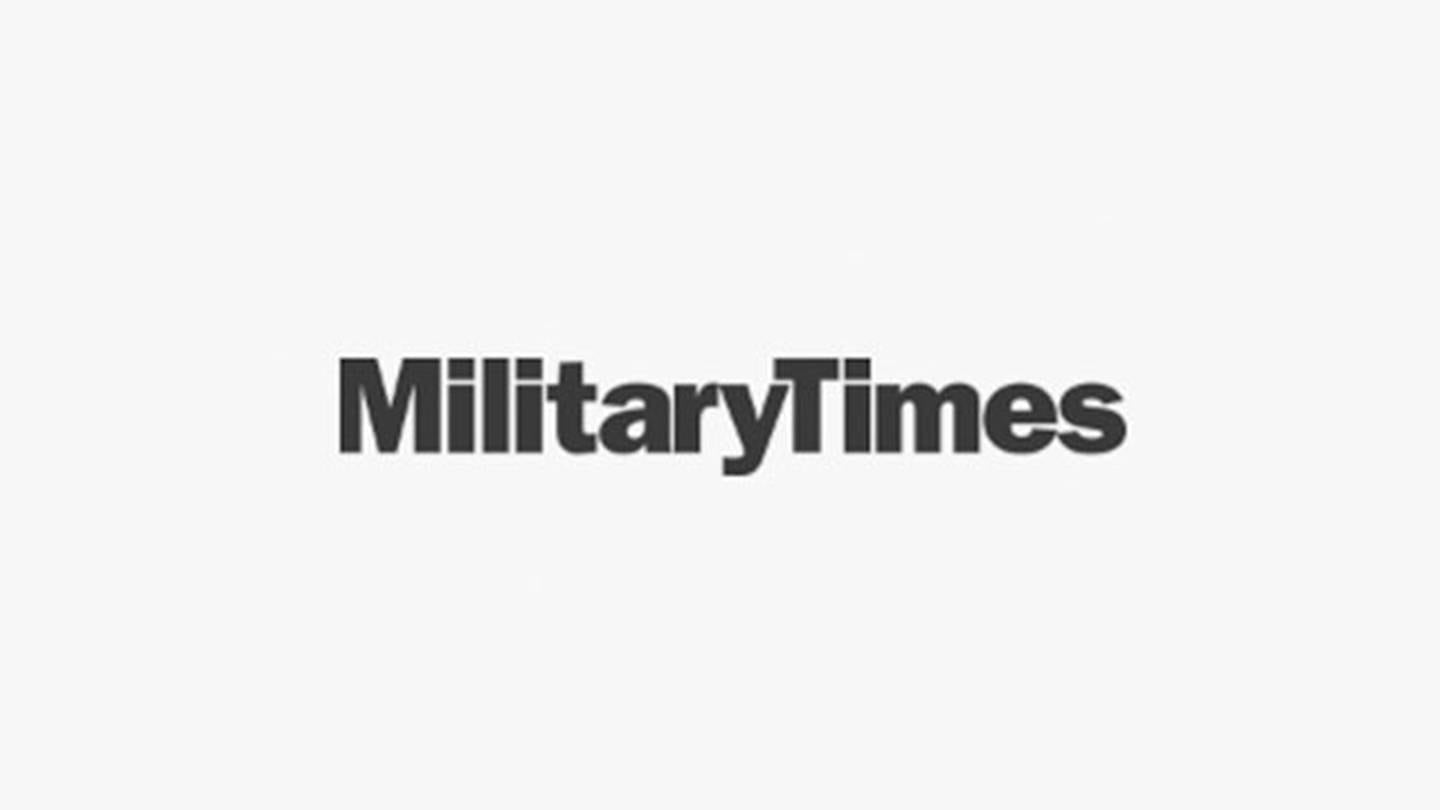 Share: