President Obama's nominee to head the Joint Chiefs of Staff is facing pressure from at least one member of Congress to address lingering fallout from an eight-year-old war-crimes case.
Marine Corps Gen. Joseph Dunford, who is pending Senate approval
will
​to become the U.S. military's most senior officer, has no known connection to the case, which centers around a deadly — and highly publicized — battle in Afghanistan involving American special operations troops. But
Congressman
​Rep. Walter Jones, a Republican member of the House Armed Services Committee, said he believes that as the Marine Corps commandant, Dunford has an obligation to publicly apologize on behalf of his service for what became a witch hunt designed to put honorable men in prison over phony claims they killed innocent civilians.
Jones wrote to Dunford this week seeking a "formal, public apology" for several members of Marine Special Operations Company Foxtrot, according to his letter. Referring to the Marines as "victims of a serious injustice," the congressman told Dunford that he also wants their personnel records updated to "remove the stains of being wrongly accused of homicide."
"These Marines have every right to be vindicated," Jones told Military Times in an interview, "and thanked for what they did for our country."
A spokesman for Dunford declined to comment, saying it's unlikely the commandant will make any public statements on the matter before he responds to the congressman.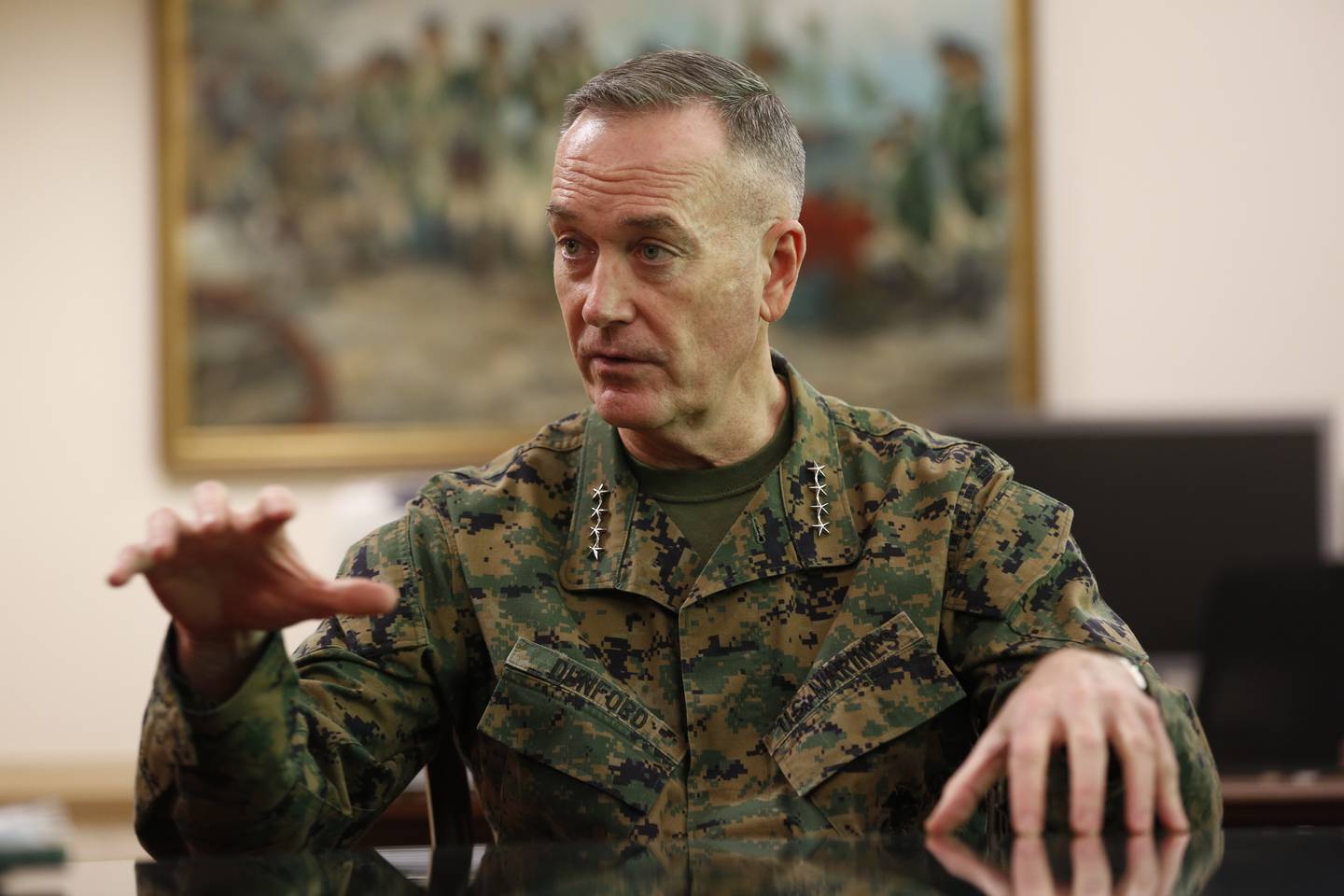 Gen. Joseph Dunford
Photo Credit: Mike Morones/Staff
The five-part series, titled "Task Force Violent: The unforgiven," was built over six months using a trove of recently declassified documents related to their investigation and subsequent court proceedings, plus numerous interviews with those most intimately connected to the case. The project revealed how Fox Company's Marines were doomed to fail long before they arrived in Afghanistan, the victims of weak guidance and inadequate support from their higher headquarters, and a haphazard, highly questionable investigation overseen by an Army general and his chief of staff.
READ PART 1: The tragic betrayal of an elite Marine Corps commando unitREAD PART 2: The generals resisted MARSOC. Their Marines paid the priceREAD PART 3: Marine commandos survived a nightmare. No one believed their storyREAD PART 4: Embattled Marines came under fire — on the home frontREAD PART 5: On the outside, betrayed Marines fight to recapture their stolen honorThe unit maintains no civilians were killed during the battle. Officially, the Marine Corps concluded in May 2008 that Fox Company's Marines "acted appropriately" on the battlefield, that their use of force was justified as they encountered and escaped a complex ambush in the minutes following a suicide strike on their convoy. No criminal charges were filed in connection with those events. And afterwards, the case quietly disappeared from the spotlight.
Jones, who was interviewed for the "Task Force Violent" series, came to Fox Company's defense in 2007 after a series of public statements by several senior military officials seemed to condemn the Marines before their case went to court. He read about these new revelations "with dismay," he told Dunford.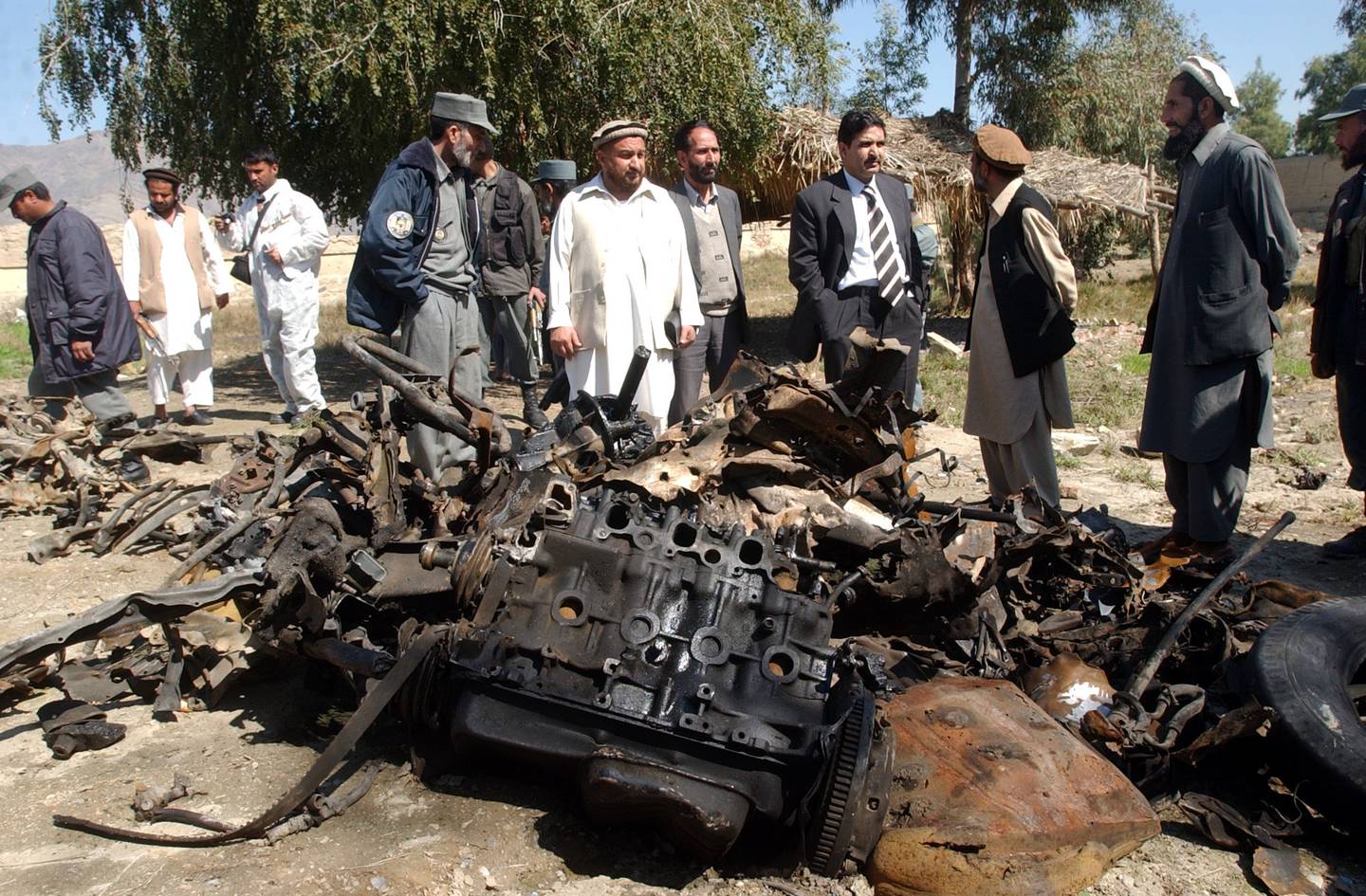 Afghan officials inspect the wreckage of the suicide car bomb that targeted a platoon of troops from Marine Special Operations Company Foxtrot on March 4, 2007, in village of Bati Kot, a village in Afghanistan's Nangarhar province. The incident set in motion a chain of events that led to the Marines' premature expulsion from the war zone, allegations of homicide and yearlong legal battle.
Photo Credit: Rahamt Gul/AP
While many of the Marines implicated in the case have since left the Marine Corps, some remain in uniform. The stigma haunts them even now, they say.
Fox Company's commander, Maj. Fred Galvin, has spent years trying to restore the unit's honor and help his men make peace with their past. "There's no statute of limitations for doing the right thing," he told Military Times this week, a pointed response to those who may argue that, after eight years, the case is ancient history and not the current commandant's responsibility to address. He and his men have endured physical, psychological and professional setbacks as a result of their ordeal, which for many left them feeling ashamed, embittered and fearful for their safety.
Retired Maj. Fred Galvin, photographed at his home in Overland Park, Kansas.
Photo Credit: Mike Morones/Staff
When the "Task Force Violent" series concluded in early April, Galvin, who retired in 2014 after 26 years of military service, was contacted by Dunford's staff out of concern for the Marines' well being, he said. Galvin explained to the commandant's representative that, to be made whole again, they want official acknowledgment that no civilians were killed during the battle. The phrase "acted appropriately," Galvin contends, leaves room for doubt.
He's also pushing for the declassification and public release of all remaining documentation related to the investigation and court proceedings. The court's full report, including its findings and recommendations, was unsealed late last year along with thousands of pages of courtroom testimony, but much more remains locked away.
Finally, Galvin wants accountability for those who meant to see him and the others sent to jail. Specifically, he alleges the two uniformed attorneys appointed to the court acted unscrupulously when gathering witness statements ahead of the three-week tribunal.
Both lawyers refute the claims.
"The commandant's staff contacted me, but it resulted in no action. They said that if I am dissatisfied, then I could contact the Marine Corps' staff judge advocate," Galvin
he
​said. "I elected to engage members of Congress instead because I have no trust they are going to do anything voluntarily."
Galvin
​ He declined to identify the other lawmakers who've taken interest in his case, citing their desire to work unimpeded by
from
​public scrutiny. Jones, who has a long history of advocacy on behalf of rank-and-file service members, holds
s
​no such concerns. He praised Dunford's nomination to lead the Joint Chiefs of Staff, saying
also that
​he is hopeful the commandant will investigate the merit of Jones' request before Dunford's confirmation hearing. The Senate has not set a date for that yet.
"There's a history with me and Fox Company," the congressman said. "They were unfairly singled out. This never should have gotten as far as it did. ... The evidence is available now. I hope the Marine Corps will do what's right."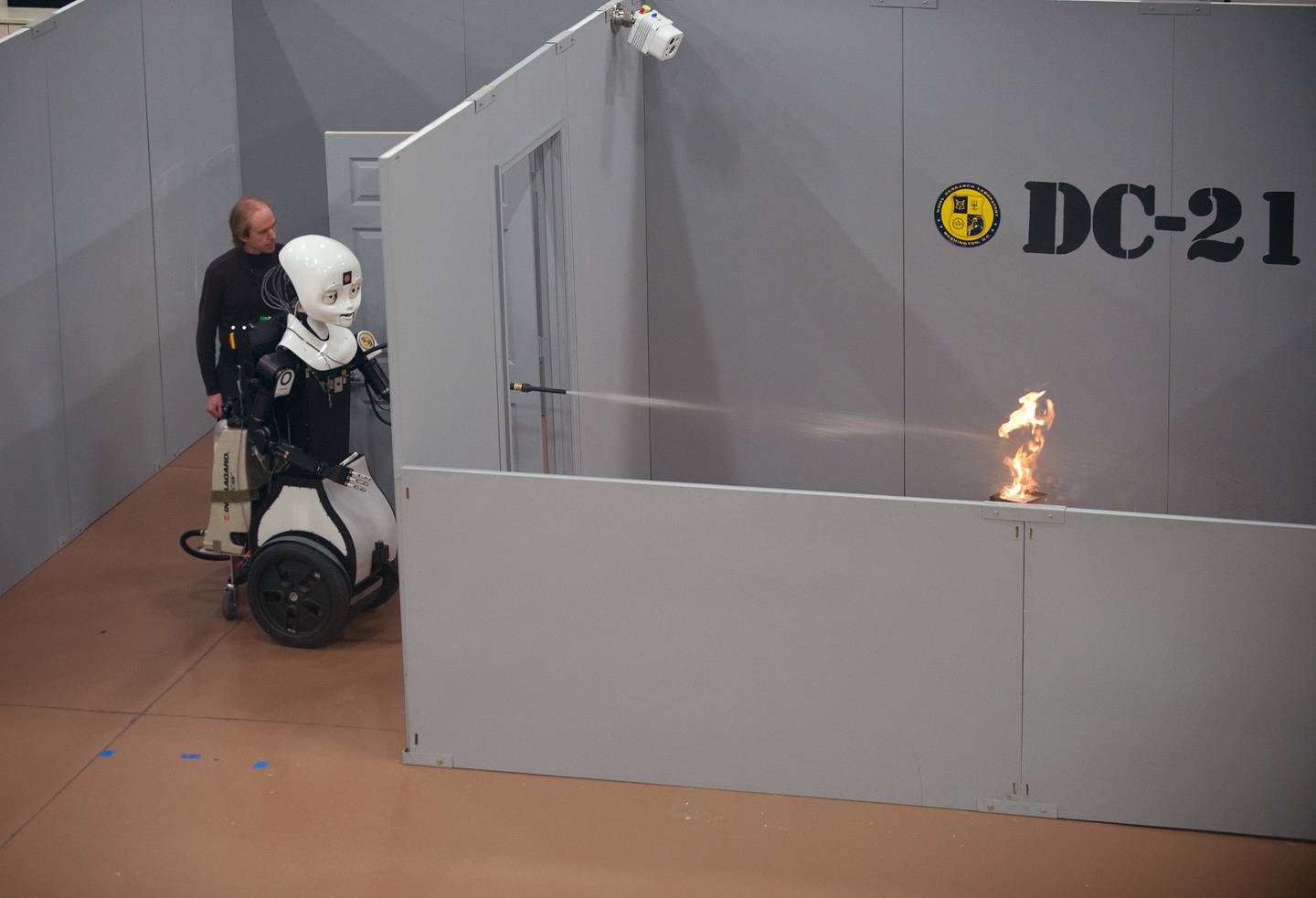 Share: