SEOUL, South Korea — North Korea on Wednesday canceled a high-level meeting with South Korea and threatened to scrap a historic summit next month between U.S. President Donald Trump and North Korean leader Kim Jong Un over military exercises between Seoul and Washington that Pyongyang has long claimed are invasion rehearsals.
The surprise declaration, which came in a pre-dawn dispatch in North Korea's state media, appears to cool what had been an unusual flurry of outreach from a country that last year conducted a provocative series of weapons tests that had many fearing the region was on the edge of war. It's still unclear, however, whether the North intends to scuttle all diplomacy or merely wants to gain leverage ahead of the planned June 12 talks between Kim and Trump.
The statement was released hours before the two Koreas were to meet at a border village to discuss setting up talks aimed at reducing military tension along the world's most heavily armed border and restarting reunions between families separated by the Korean War.
RELATED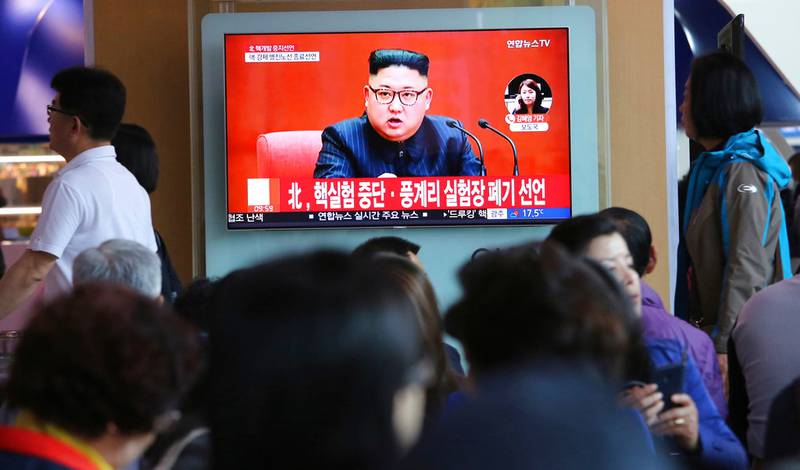 The North's Korean Central News Agency called the two-week-long Max Thunder drills, which began Monday and reportedly include about 100 aircraft, an "intended military provocation" and an "apparent challenge" to an April summit between Kim and South Korean President Moon Jae-in, when the rival leaders met on their border and agreed to reduce animosity and set up more high-level exchanges.
"The United States must carefully contemplate the fate of the planned North Korea-U.S. summit amid the provocative military ruckus that it's causing with South Korean authorities," the North said Wednesday. "We'll keenly monitor how the United States and South Korean authorities will react."
Annual military drills between Washington and Seoul have long been a major source of contention between the Koreas, and analysts have wondered whether their continuation would hurt the detente that, since an outreach by Kim in January, has replaced the insults and threats of war. Earlier — and much larger — springtime drills, which Washington and Seoul toned down, went off without the North's typically fiery condemnation or accompanying weapons tests.
In Washington, the U.S. State Department emphasized that Kim had previously indicated he understood the need and purpose of the U.S. continuing its long-planned joint exercises with South Korea. State Department spokeswoman Heather Nauert said the U.S. had not heard anything directly from Pyongyang or Seoul that would change that.
"We will continue to go ahead and plan the meeting between President Trump and Kim Jong Un," Nauert said.
RELATED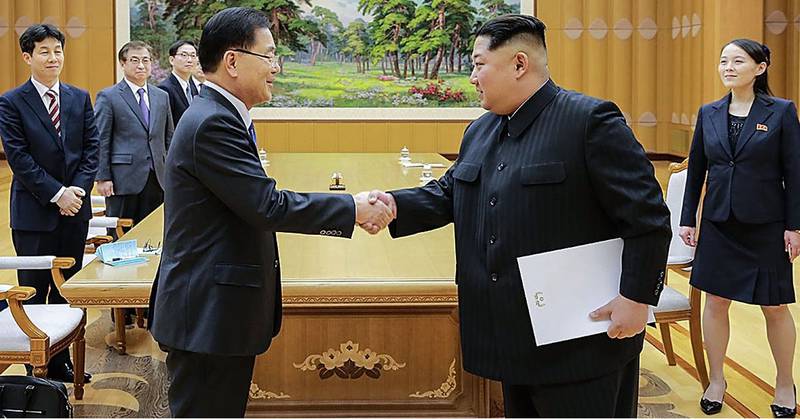 In a response, Pentagon spokesman Army Col. Rob Manning said the annual exercises would continue. The exercises run from May 14 through May 25.
"These defensive exercises are part of the ROK-U.S. alliance routine, annual training program to maintain a foundation of military readiness," Manning said in a statement. "While we will not discuss specifics, the defensive nature of these combined exercises has been clear for many decades and has not changed."

Max Thunder is predominantly an air exercise involving scores of South Korean and U.S. military aircraft to improve interoperability, said spokesman Marine Lt. Col. Chris Logan.
"During Max Thunder, U.S. and ROK aircrews have the ability to fly missions in realistic scenarios," Logan said. "This type of training is integral to our ability to safeguard the Korean Peninsula together."

RELATED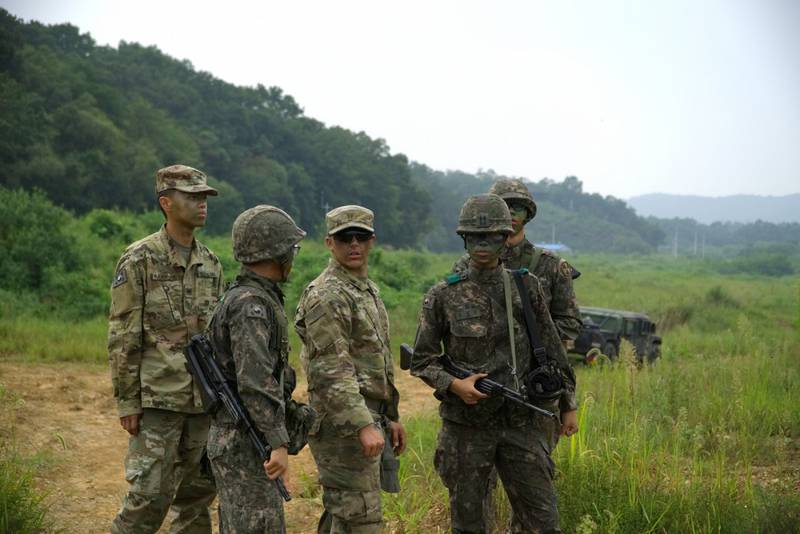 Washington and Seoul delayed an earlier round of drills in the spring because of the North-South diplomacy surrounding February's Pyeongchang Winter Olympics in the South, which saw Kim send his sister to the opening ceremonies.
Kim told visiting South Korean officials in March that he "understands" the drills would take place and expressed hope that they'll be modified once the situation on the peninsula stabilizes, according to the South Korean government.
South Korea didn't immediately make any official response to the North's announcement.
RELATED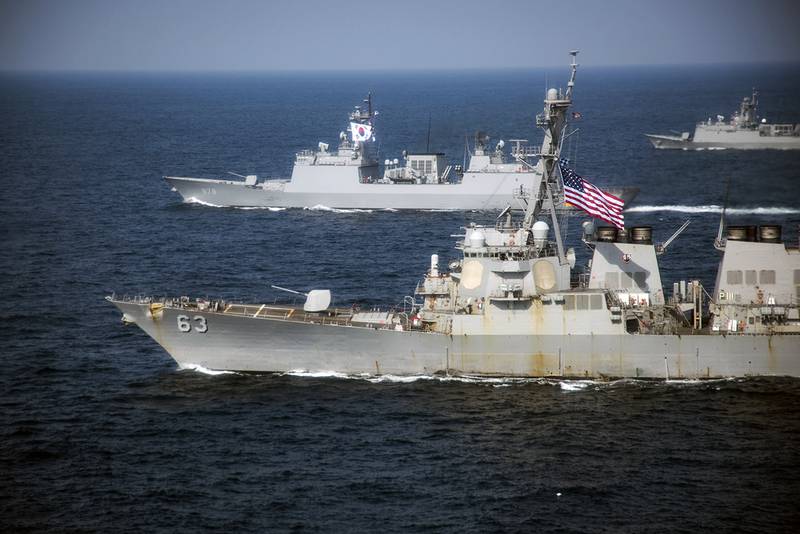 The North's statement Wednesday comes amid a flurry surprising moves from the North in recent weeks.
On Tuesday, South Korea's military said North Korea was moving ahead with plans to close its nuclear test site next week, an assessment backed by U.S. researchers who say satellite images show the North has begun dismantling facilities at the site.
The site's closure was set to come before the Kim-Trump summit, which had been shaping up as a crucial moment in the decades-long push to resolve the nuclear standoff with the North, which is closing in on the ability to viably target the mainland United States with its long-range nuclear-armed missiles.
AP writers Lolita Baldor and Josh Lederman in Washington contributed to this report. Military Times Pentagon bureau chief Tara Copp contributed to this report.
Share: