HELSINKI — Finland's defense minister said he doesn't see the recent deployment of Russian missiles in the Baltic Sea region as a direct threat, but warned Wednesday that a negative spiral of actions and counter-actions could cause "something to happen, even if only accidentally."


Speaking on the sidelines of a seminar on Europe and Russia held in the Finnish Parliament, Defense Minister Jussi Niinisto said similar movements of missiles had happened before while countries in the area kept close eyes on the situation.


"We naturally support detente. And we practice an active policy of stability," Niinisto said in an interview with Finnish MTV3 News. "We'd like to see the military situation calm down in the Baltic Sea, rather than escalate."


Estonia, Latvia and Lithuania — the Baltic states that spent nearly five decades under Soviet rule — and their non-aligned neighbors Finland and Sweden have watched with trepidation as Russia has recently flexed its military muscle in the Baltic Sea region.


NATO has also increased its military presence in the area and pledged it will defend its Baltic members, should they be threatened.


Finland, like its Baltic neighbors and Sweden, is a member of the European Union and could be called on to help the Baltic countries, if Russia poses a threat to them.


"I wouldn't want to speculate, but it's clear that Finland as an EU-member is obliged to help, and that also means that Finland, too, would get support at a moment of crisis," Niinisto told MTV3.


But, he said, there were no current threats against Finland, which shares a 1,300-kilometer (800-mile) border with Russia.


Niinisto said he hadn't seen "any inclination among the Russian leadership to threaten" the small Nordic country. "In that sense Russia is not a threat to Finland."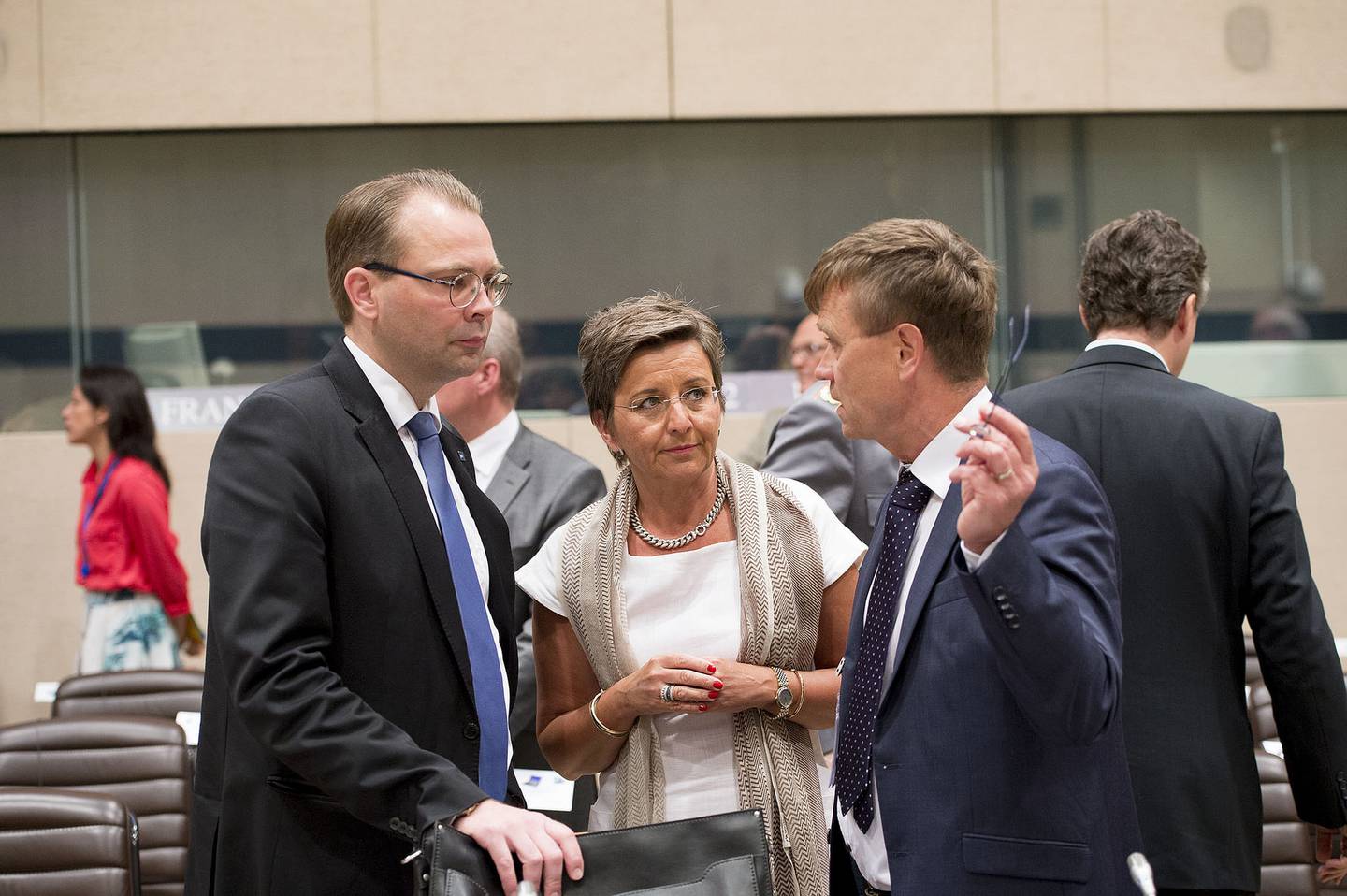 Finland's Minister of Defence Jussi Niinisto, left, and Ambassador Pia Rantala-Engberg, head of Finland's NATO mission on June 25, 2015.
Photo Credit: NATO
Share: