WASHINGTON — A group of House Democrats wants to boost military pay by almost 3 percent next year, arguing that annual trims to troops' planned raises have left a troubling gap between their wages and private-sector paychecks.

On Tuesday, the lawmakers introduced the "give our troops a raise" act, which would set the 2018 pay raise for servicemembers at 2.9 percent. That's 0.5 percentage points above the mark that House Republican leaders are suggesting ant 0.8 percentage above what President Trump outlined in his budget plan.

"Our soldiers, sailors, airmen and Marines deserve pay increases that are competitive with opportunities in the private sector and that better reflect the gravity of their sacrifices on behalf of our nation," Rep. Ruben Gallego, D-Ariz., said in a statement. "We should demonstrate our respect for their service not just in speeches and public gestures, but in their paychecks."

The issue is not likely to be brought up during Wednesday's day-long debate in the House Armed Services Committee on the annual defense authorization act, even though all three sponsors (Gallego, Nevada's Jacky Rosen and Arizona's Tom O'Halleran) are Democratic members of the committee.

Instead, the group may raise the issue once that bill gets to the full House floor for consideration. Regardless the timing, it's likely to face significant opposition, because of the cost.

For the past five years, Pentagon leaders have recommended pay raises below the mandated federal formula to help save funding for other priorities, like training and modernization.


RELATED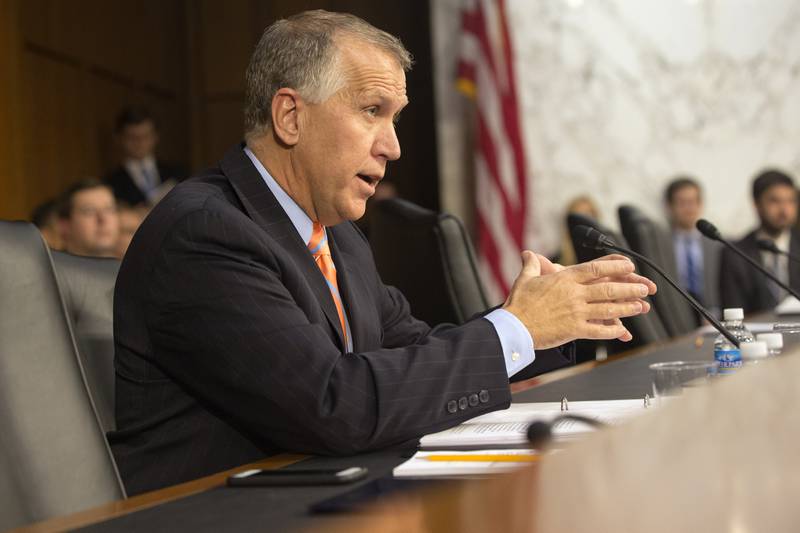 Trump's proposed 2.1 percent raise is expected to save the department $200 million next year and $1.4 billion over the next five years when compared to House leaders' preferred 2.4 percent figure, which would match the growth in private sector wages.
The 2.9 percent Democratic plan would cost even more, around $330 million more than the House plan next year alone and $2.3 billion more over the next five years.
But O'Halleran argued that is money worth spending.
"Every day, our brave service members fight to protect our country and defend our freedoms, and as a nation, we owe them a debt of gratitude," he said in a statement. "For too long, we have allowed political gamesmanship to get in the way of giving them the pay raise they need and deserve."
The group also noted that with recent changes to military retirement rules, every year of reduced pay raises has a long-term cumulative effect on military families' long-term finances.
If troops receive a raise of at least 2 percent this year, it will mark only the second time since 2010 that their paycheck boost topped that figure.
The 2.1 percent mark translates roughly into $600 more per year for most junior enlisted troops and another $1,400 for younger officers. The 0.3 percent difference with the House plan translates into about $85 lost a year for the junior enlisted, $130 for senior enlisted and junior officers, and $240 for mid-career officers
The 2.9 percent mark would mean roughly $220 more a year for junior enlisted over the president's plan, $370 for senior enlisted and junior officers, and $660 for mid-career officers.
Leo Shane III covers Congress, Veterans Affairs and the White House for Military Times. He can be reached at lshane@militarytimes.com.
Leo covers Congress, Veterans Affairs and the White House for Military Times. He has covered Washington, D.C. since 2004, focusing on military personnel and veterans policies. His work has earned numerous honors, including a 2009 Polk award, a 2010 National Headliner Award, the IAVA Leadership in Journalism award and the VFW News Media award.
Share: