Marine Corps Lt. Gen. Kenneth F. McKenzie Jr. has been nominated to take over U.S. Central Command and appointment to a fourth star, according to a Department of Defense Posting on Wednesday.
McKenzie is currently serving as the director, Joint Staff in Washington.
The former Marine infantry commander led Marines in Iraq from 2005-2006, and Afghanistan in 2004, as commander of the 22nd Marine Expeditionary Unit, according to his official military bio.
He has served with the Joint Staff since January 2015, and became director of the Joint Staff in July 2017.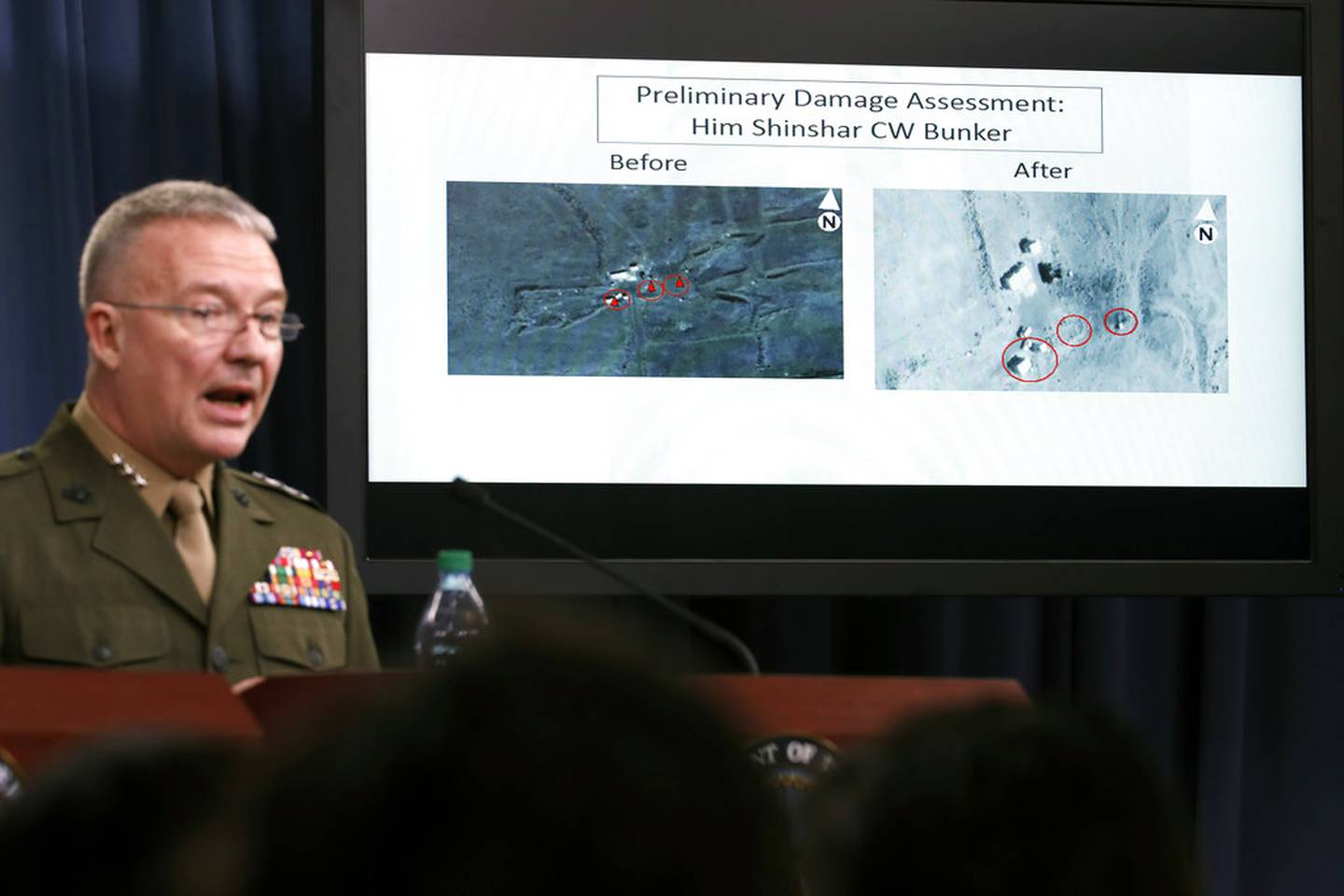 McKenzie will be replacing Army General Joseph L. Votel who has been the CENTCOM commander since March 2016.
Votel has overseen the liberation of much of Iraq and Syria from the hands of ISIS militants as part of Operation Inherent Resolve.
McKenzie will take the helm of the Middle East theatre of operations at a time of much volatility in the region.
While ISIS has been defeated in major cities from Raqqa, Syria to Mosul, Iraq, the threat of a resurgence in rural sectors of the war-torn region is still a major threat.
And Iran remains a major peace-spoiler in the region with its forces and proxy militias spread across Syria, Iraq and Yemen.
The last time a Marine commanded CENTCOM was 2010. That commander was none other than Gen. Jim Mattis, the now current Secretary of Defense.
Shawn Snow is the senior reporter for Marine Corps Times and a Marine Corps veteran.
Share: