A contracting company agreed to pay $9.1 million to resolve allegations that it knowingly sold the U.S. military defective earplugs.
The Minnesota-based 3M Company allegedly sold its dual-ended Combat Arms Earplugs, Version 2, to the Defense Logistics Agency without disclosing defects that decreased the actual effectiveness of the hearing protection the device offered.
"Government contractors who seek to profit at the expense of our military will face appropriate consequences," said Acting Assistant Attorney General Chad Readler of the Justice Department's Civil Division in a Thursday press release.
The allegations were brought against 3M through the enforcement of the False Claims Act, according to the release. Although the case has been resolved, all claims within the settlement are allegations only, and there has been no determination of liability.
In the settlement, the U.S. government alleged that 3M and its predecessor, Aearo Technologies, Inc., were aware that the earplugs were too short for proper insertion into users' ears. As a result, the earplugs could gradually — and subtly — loosen until they did not perform the desired noise cancellation for certain individuals, according to the DoJ release.
The United States also alleged that 3M did not disclose this design defect to the military when the contract was finalized.
RELATED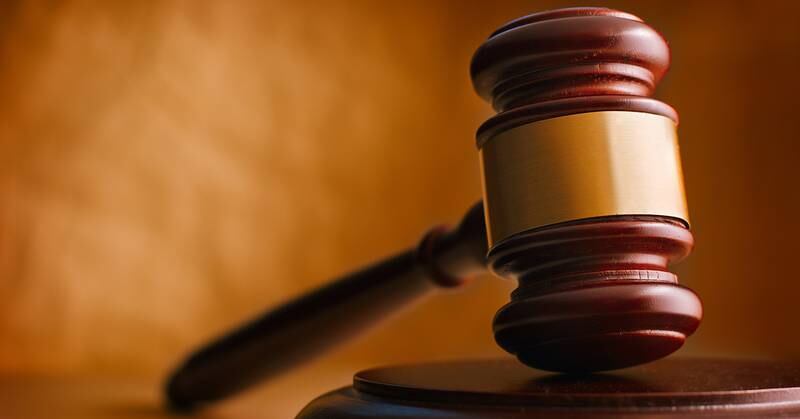 The lawsuit's allegations were brought about under whistleblower provisions of the False Claims Act. That law allows private parties to sue on behalf of the government if they believe the lawsuit's defendants submitted false claims for government funds. Also, the law allows whistleblowers to share in any funds recovered from a successful lawsuit.
As part of Thursday's resolution, the whistleblower will receive $1,911,000, according to the DoJ.
"This settlement demonstrates the commitment of the Defense Criminal Investigative Service and our law enforcement partners to hold companies accountable for supplying substandard products, in particular products that could directly impact our service members' health and welfare," said Special Agent in Charge Robert Craig, Jr., from the DCIS Mid-Atlantic Field Office. "DCIS protects the integrity of Defense Department programs by rooting out fraud, waste, and abuse that negatively affect the well-being of our troops."
The settlement was ultimately the result of a joint effort by the Civil Division of the Department of Justice, the United States Attorney's Office for the District of South Carolina, the Army Criminal Investigation Command, and the Defense Criminal Investigative Service.
Kyle Rempfer is an editor and reporter who has covered combat operations, criminal cases, foreign military assistance and training accidents. Before entering journalism, Kyle served in U.S. Air Force Special Tactics and deployed to Paktika Province, Afghanistan, and Baghdad, Iraq. Follow on Twitter @Kyle_Rempfer
Share: