LAS VEGAS --- Outdoor gear designer and master of "tacticool" Arc'teryx has just launched a new urban carry bag that looks at home ordering a latte in some hipster hangout but is actually designed to help special operators fight their way out of a situation that's gone unexpectedly loud.
Just released at this year's Shooting, Hunting Outdoor Trade show here, Vancouver-based Arc'teryx — as part of its LEAF line of military and law enforcement products — is offering the Courier Bag 15 to operators who need a discreet way to carrier heavy firepower with no one the wiser.
The Courier 15 is built with 630 denier high-tenacity nylon — a tough, water resistant material that hold up to abuse — and features a front-facing private pocket, ambidextrous over the shoulder stabilized strap and a center top grab handle.
But what makes the Courier 15 more interesting is its included "subgun platform" that provides a narrow compartment for a folded personal defense weapon like the Sig Sauer MCX-Rattler. The subgun platform uses flexible material that pads the rifle but doesn't let it print on the outside of the bag.
It also works great as a laptop sleeve for those of us who are wannabes.
"As operations get more urban, we developed this bag for personnel who have to carry concealed for missions," said Arc'teryx's Fred Norton. "Operators can carry this with a weapon and be virtually undetectable."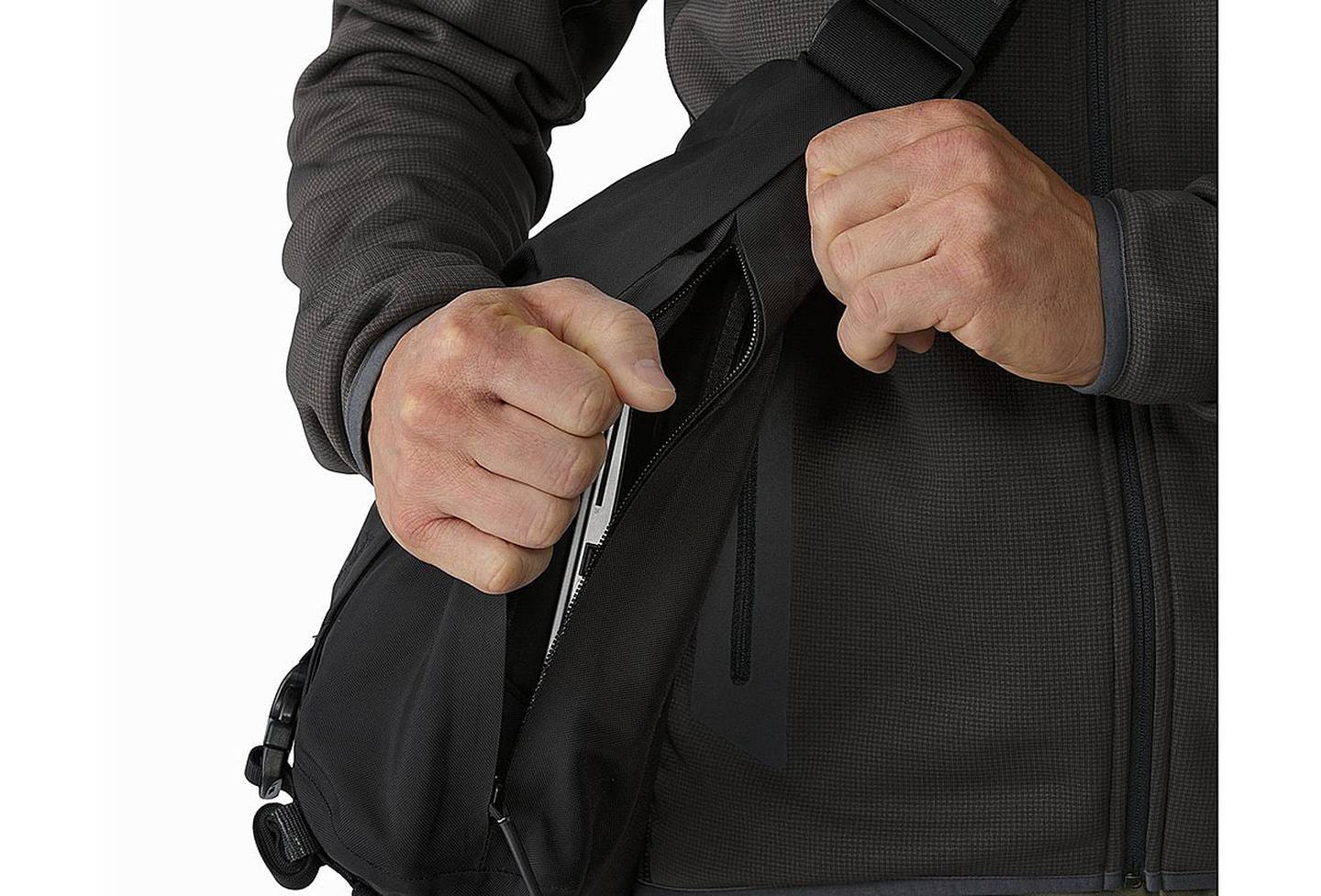 The Courier 15 also features what Arc'teryx calls a "Tri-Access" main compartment. Basically there are two side zippers on the edges of the bag that allow the user to access the contents covertly from the side, rather than through the top flap. That helps deploy a longer firearm like a Rattler faster if things go kinetic.
"This is a messenger bag with a difference," Norton said.
Christian Lowe is senior editor for digital operations and is a competitive pistol and rifle shooter.
Share: