Today we remember and honor the Marines that fought and gave their lives on the tiny volcanic island of Iwo Jima.
On Feb. 19, 1945, Marines conducted an amphibious landing on Iwo Jima. Marines from the 3rd, 4th, and 5th Marine Divisions (along with some soldiers) numbering around 110,000 Americans fought against the 20,000 plus Japanese defenders who had dug in and fortified the island. Led by Gen. Holland 'Howlin Mad' Smith, the father of amphibious warfare, the Marines fought ferociously to secure the island and the airfields that housed Japanese fighters who were intercepting American bombers. If the war was to be won, Iwo Jima had to be taken.
On that day Marines proved why America will always want a Marine Corps. Americans will always want a force that looks the enemy in the eye, who can see the bared teeth and the ferocity of our worst enemy and deliver the fight to that enemy. Iwo Jima is almost as iconic, if not even more so, than Tun Tavern representing the legacy of the Marine Corps. Fighters. There was no way around it, there was only through it. Chester Nimitz said of the Marines that landed on that day that "Uncommon valor was a common virtue," giving credence to the ferocity and brotherhood that the Marines displayed.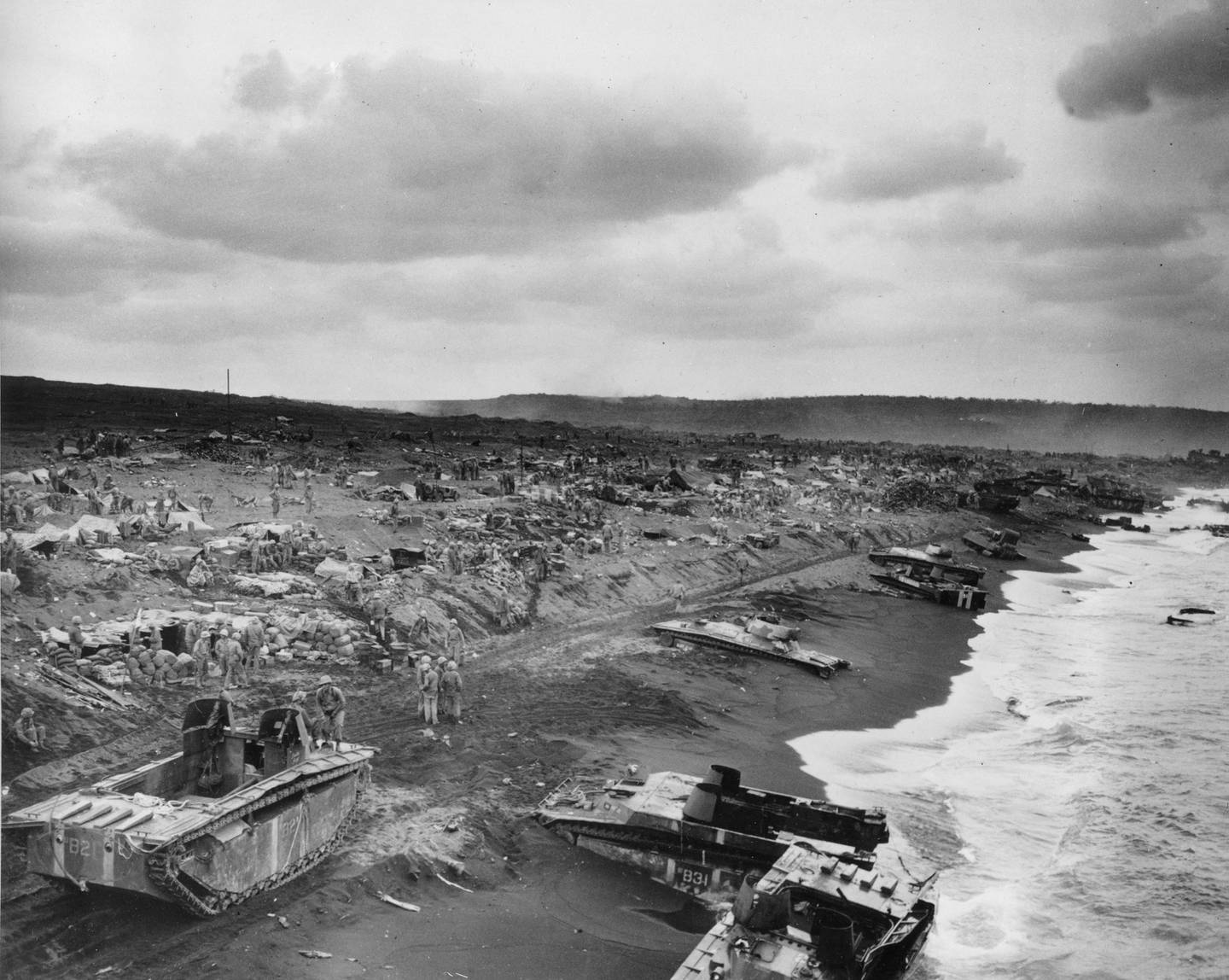 Of all the death and destruction that took place on that island, one symbol of hope and perseverance stood proudly above all others. The flag raising. We could talk about the two flags that were raised and the controversy spun but the reality is, you could raise Old Glory on that mountain ten thousand times and it would still represent the same thing. The United States of America will fight and we will win. Or as Secretary of the Navy James Forrestal stated: "The raising of that flag on Suribachi means a Marine Corps for the next 500 years." And if there is a Marine Corps for the next 500 years, that means the United States of America exists, as well.

As time races by, ever accelerating to a future unknown, let us look back on this day, Feb. 19, and remember that men from all walks of life, lived and died for one another on a little known volcanic rock in the Pacific Ocean. Semper Fidelis, Marines!

Originally published by American Grit. Read more from American Grit here:
What we can learn from the Tuskegee Airmen
Memorial: Sgt. Maj. Robert E. Cleary
Share: