For the past seven weeks, Tricare beneficiaries in the West region have been facing widespread issues and frustration trying to get medical care.
Now, the new contractor is taking steps to address the problems, according to the Defense Health Agency.
Families are facing problems getting referrals to specialists. They also are having trouble finding area doctors and other medical providers that are in the Tricare network, they're experiencing enrollment delays, and they're waiting sometimes 45 minutes or more when they call customer service.
This has been going on since the new contract began Jan. 1.
"The DHA recognizes the issues with backlogs, call wait times and the number of provider choices for beneficiaries in the West Region. We are committed to working with Health Net Federal Service to resolve them in a timely manner," said Ken Cannestrini, acting director of Tricare Health Plan, in a Thursday announcement from the Defense Health Agency,

"Service members, their families and others enrolled in Tricare expect the high standard of service we set for our contracting partners."

The Defense Health Agency has been working with the contractor, Health Net Federal Services, to address the problems, officials said. For example, the agency is allowing Health Net to waive its usual authorization process for Tricare Prime referrals in the West region, through March 18.
So, if beneficiaries get a referral from their primary care provider, they can download a referral and authorization letter, then seek outpatient specialty care services that are covered by Tricare. These waiver approvals are valid for services received through June 15.
"That should eliminate a barrier to access to care that some families are facing right now, and we're grateful for that," said Karen Ruedisueli, deputy director of government relations for the National Military Family Association. "However, we hope that the Defense Health Agency is really putting the pressure on Health Net to put together an action plan and put every resource against fixing the rest of this. It's been seven weeks now."

Sweeping changes
As of Jan. 1, Tricare in the U.S. shrank from three regions to two. The geographic area of Tricare West didn't change, but the contractor changed to Health Net Federal Services.
Tricare North and Tricare South combined to form Tricare East, with the contractor Humana Military, which previously had the contract for Tricare South.
The TRICARE West Region includes the states of Alaska, Arizona, California, Colorado, Hawaii, Idaho, Iowa (except the Rock Island Arsenal area), Kansas, Minnesota, Missouri (except the St. Louis area), Montana, Nebraska, Nevada, New Mexico, North Dakota, Oregon, South Dakota, Texas (areas of Western Texas only), Utah, Washington, and Wyoming.
Along with the change in contractors, Tricare has undergone a number of other changes, including replacing Tricare Standard and Tricare Extra with a single plan dubbed Tricare Select.
RELATED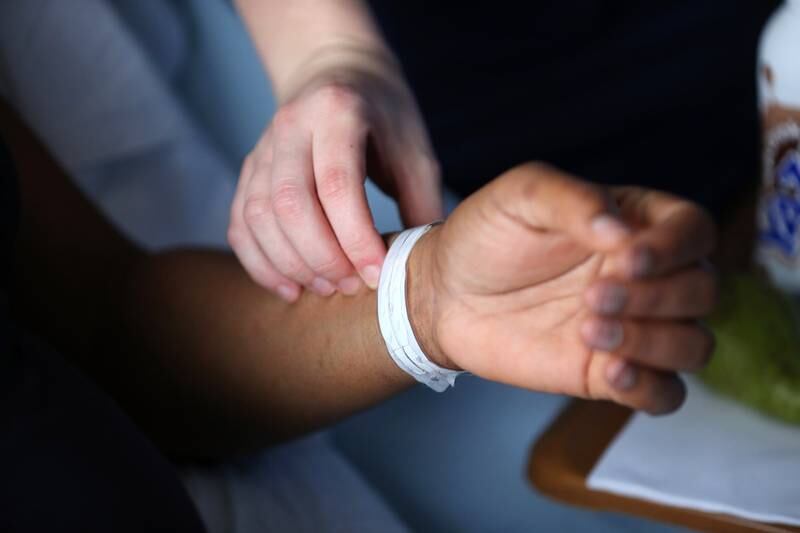 The process has been frustrating for patients and medical providers alike, and Military Times has received some complaints from military families.
In a post on Tricare's public Facebook page, a referrals coordinator for an internal medicine clinic in Washington state said she had been diligent in providing Health Net with credentials and contracting information for all of their providers, well ahead of the Jan. 1 transition. But as of her post on Feb. 13, they'd been told that Health Net was behind on credentialing and unable to provide contracting information.
As a result, she wrote, "There are patients waiting to see oncologists, surgeons, etc., for LIFE THREATENING concerns that are forced to wait for referrals to be approved, or see these specialists by paying for services out of their own pocket."
She notes that when she calls to ask about referrals, there is a wait time of anywhere from 45 to 93 minutes.
Health Net has had to create a new network of providers, and is having challenges building that network.
"We're hearing from some people who say their provider network has essentially gone away in some areas," said Ruedisueli.
"There are reports that there is no hospital in the network in their local area, and some have asked, 'where did all the specialists go?' " she said. "It's hard to tell at this point how much of that is truly reflecting a network that has been decimated, versus they haven't gotten the provider directories totally up and running."
Working on solutions
Health Net is "working to improve the completeness and accuracy of [its] provider directory," according to the announcement from the Defense Health Agency.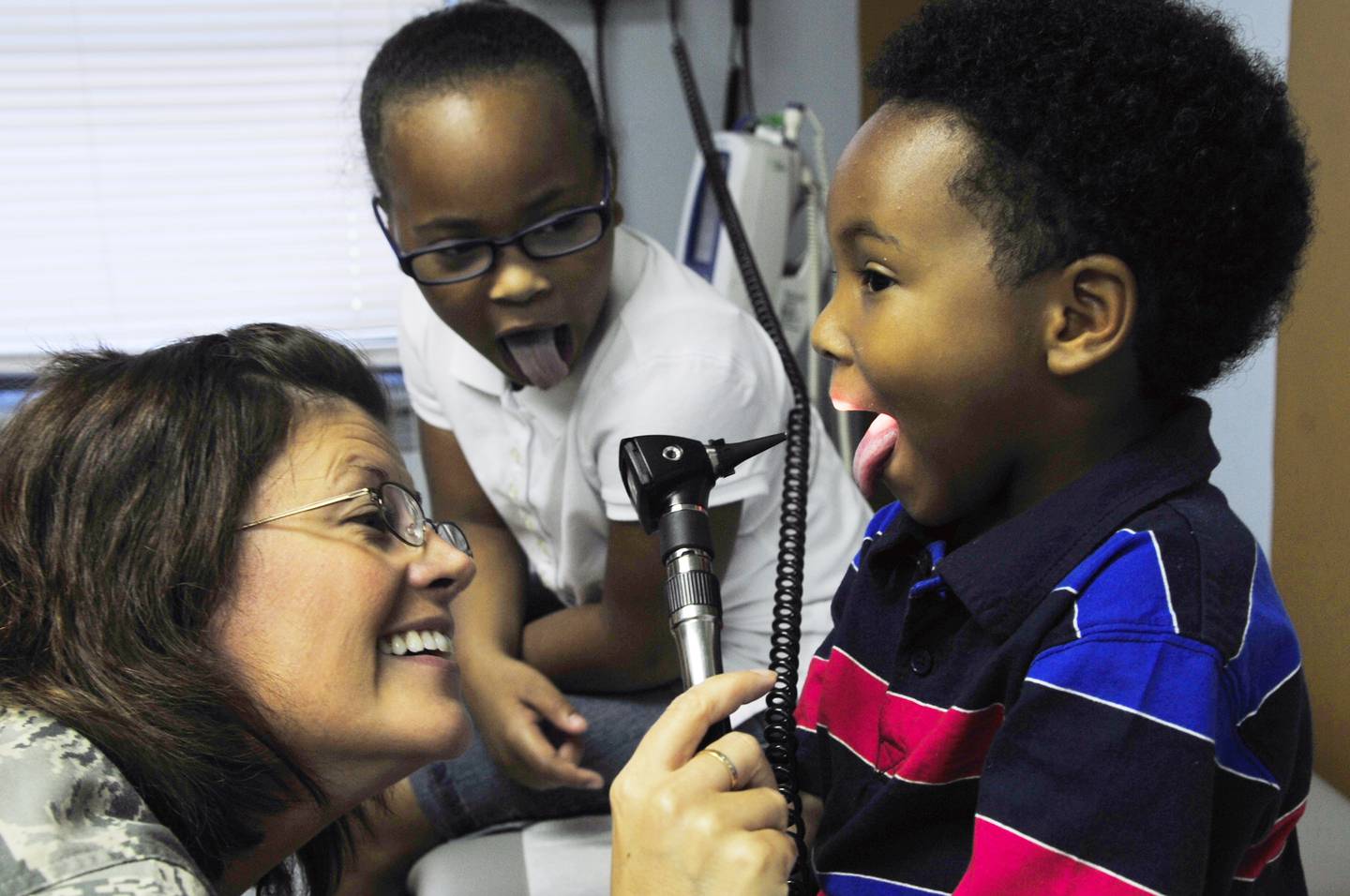 The call volume at the contractors' call centers for both the West and East regions has been overwhelming and far exceeded expectations, Ruedisueli said.
Beneficiaries have had questions about the new contract but also about the changes in Tricare, she said.
"Tricare did an abysmal job with communicating the news about the new co-pays, so people are being confronted at their providers' offices, they're getting bills in the mail, and there's a lot of confusion about the new co-pays. Who's taking the brunt of all that? Health Net, and Humana in the East."
While the Tricare East contractor, Humana Military, had similar customer service issues, they've been able to react more quickly, she said.
In the West region, however, the problem seems to be snowballing, she said.
Health Net is hiring additional temporary staff and cross-training at their call center, according to the announcement.
There's also an enrollment backlog, partly because of the required system-wide three-week enrollment freeze in December.
To address the enrollment backlog, Health Net is allowing beneficiaries in Tricare Prime whose primary care manager isn't in the network, or who haven't yet been assigned one, to see any Tricare-authorized PCM through March. 31. Point of service charges won't apply.
"I can't say we're totally surprised by this, having gone through it with the United Health Care transition in 2013, but we were hoping for something that would be smoother," Ruedisueli said.

Karen has covered military families, quality of life and consumer issues for Military Times for more than 30 years, and is co-author of a chapter on media coverage of military families in the book "A Battle Plan for Supporting Military Families." She previously worked for newspapers in Guam, Norfolk, Jacksonville, Fla., and Athens, Ga.
Share: