A former Air Force officer chosen to fix the VA's problem-plagued suicide hotline has been running other agency phone banks that have a poor record of service, dropping as many as one in five calls from veterans, according to internal data provided to USA TODAY.
The deputy secretary for the Department of Veterans Affairs, Sloan Gibson, defended the choice of Matthew Eitutus overseeing the crisis hotline, telling USA TODAY Friday that Eitutus has shown considerable initiative for one of the agency's biggest challenges — just answering the phone.
The crisis hotline (800-273-8255), created in 2007 to deal with rising numbers of veterans threatening suicide, was acclaimed in an Oscar-winning documentary last year, but last month was revealed in an inspector general report to have allowed calls to go to voicemail.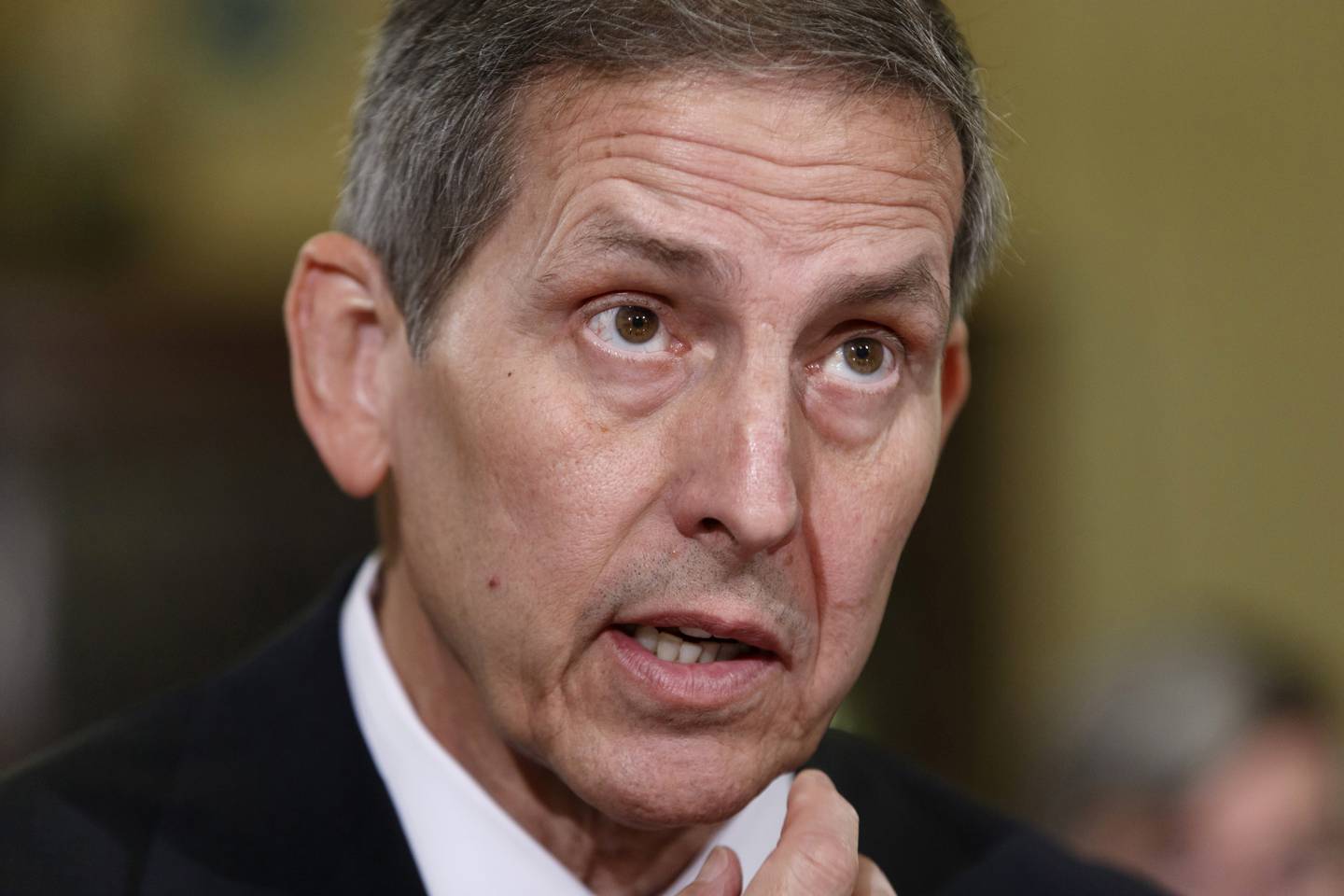 VA Deputy Secretary Sloan Gibson
Photo Credit: AP
At a Senate hearing on Thursday, Sen. Mark Kirk, R-Ill., revealed that 30-year-old Army veteran Tom Young, who served in Iraq, committed suicide last July after failing to reach someone on the suicide hotline.
Gibson announced in February that he was shifting management of the crisis line from medical officials to a VA business office run by Eitutus, 46, a retired Air Force major who has masters degrees in public health and human resources, and has worked eight years for the VA.
The last two years, Eutitus has been in charge of the VA's Health Resource Center, which operates centers that field hundreds of thousands of calls each day from veterans or family members seeking information on issues such as benefits, co-payments or pharmacy information. In January, Eitutus was named acting director of an umbrella office called Member Services, which oversees Health Resource Center and other units.
Internal data on call center operations provided to USA TODAY by VA whistle-blower Scott Davis shows that in the 12 months prior to January, the phone banks at the Health Resource Center had a call "abandonment rate" of 26 percent. Abandonment rates reflect calls where veterans hang up, often because they've waited so long for an answer. The average wait time for an answer to a call into the Health Resource Center phone banks was between two to six minutes during 2015, according to the data.
The family of Army veteran Tom Young of Des Plaines, Ill., said he committed suicide by laying down on train tracks on July 23 after trying to call the VA crisis line. He is shown in this photo with daughters Maggie, 2 and Vivie, 6.
Photo Credit: Family photo
"It shows that Mr. Eitutus's office has a history of dropping calls from veterans," said Davis, who works in the VA's national enrollment center, which falls under Member Services. "I don't know how someone can look at the performance of that operation and say, 'This is a guy we should give a promotion to.'"
But Gibson, who did not dispute the accuracy of the data, said that before Eutitus was placed in charge of the Health Resource Center and its phone banks, the VA wasn't even sure how many calls it was missing.
"One of the biggest challenges we have right now, and quite frankly it's a low bar, is answering the phone," Gibson said.
He said the rapid growth of the number of veterans seeking medical care or benefits from the VA has grown so rapidly and overwhelmed such services. Gibson said that in the two years Eitutis ran the Health Resource Center, he expanded the number of phone lines so that the office was finally able to gauge how many calls it was missing, and he has since launched a program to expand staffing and reduce the number of abandoned calls to zero.
Gibson said Eutitus also corrected problems at a smaller phone bank, the National Call Center for Homeless Veterans. Eitutis told USA TODAY the call abandonment rate at the Homeless Veterans call center dropped under his leadership from an estimated 70% to 80% a year ago down to 3 percent.
"I want to be very clear and unambiguous," Gibson said Friday. "There is no individual in the entire department that I've got more confidence in than Matt (Eitutis) to come in and fix the issues of the veterans crisis line."
The VA crisis line receives about 1,200 calls per day and saves about 35 lives per day, those who are threatening suicide, according to the agency.
Share: