The Pentagon is employing 5,508 contractors in Iraq and Syria — 2,869 of whom are U.S. citizens, 760 of whom are locals and the rest of whom are third country nationals — according to a quarterly report released in April.
This is the first time the Pentagon has reported contractor numbers for Syria, according to past reports within the archives of the Office of the Assistant Secretary of Defense for Logistics & Materiel Readiness.
"As the mission has grown and continued in Syria, [the DoD] is including those numbers in regular reporting, as well," Heather Babb, a Pentagon spokeswoman, told Military Times.

When asked where in Syria these contractors were posted, Babb said: "For operations security reasons, a separate count of contractor personnel with a duty station in Syria is not available."

In total, there are 11,965 contractors supporting other U.S. government operations across Iraq and Syria. Only 5,508 of those individuals are directly funded by DoD contracts, according to the report.
Although the Pentagon does not differentiate between Iraq and Syria in the new data, by looking at the first quarterly report from January, the number of contractors in Syria can be a bit easier to determine.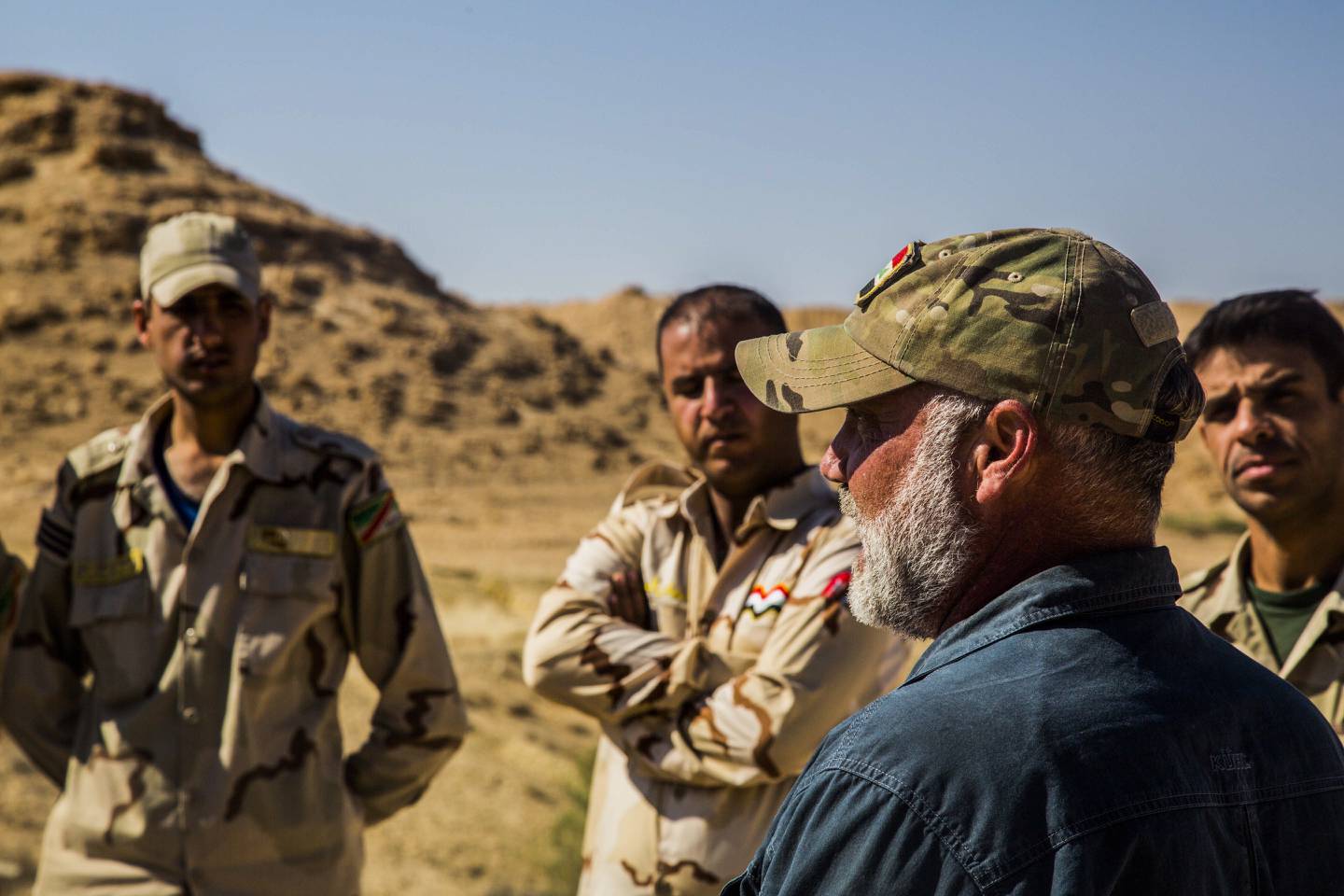 In January, there was a total of 4,927 contractors reported to be only in Iraq. Of those, 2,767 were Americans, 1,495 were third country nationals, and 665 were locals.

After adding Syria into the second quarterly report, there is an 11.7 percent increase in the total contractors reported for the two countries, as well as an over 3 percent increase in U.S. citizens working as contractors, and a roughly 14 percent increase for locals.
RELATED
The report reads that this is "in part due to the inclusion of Syria reports in this quarter."

From those numbers, it can be concluded that either there was an influx of contractors into Syria relatively recently, or there were previously unreported contractors in Syria, or a combination of both.
As reported by Al-Monitor, there was a Department of Labor report from fiscal year 2017 that noted the deaths of two contractors in Syria during that time period.
It is not immediately clear whether these contractors were locals, third country nationals or American citizens. However, the Pentagon said they were, in fact, included in past reports, but just under U.S. Central Command's entire count, and not specifically noted to be in Syria.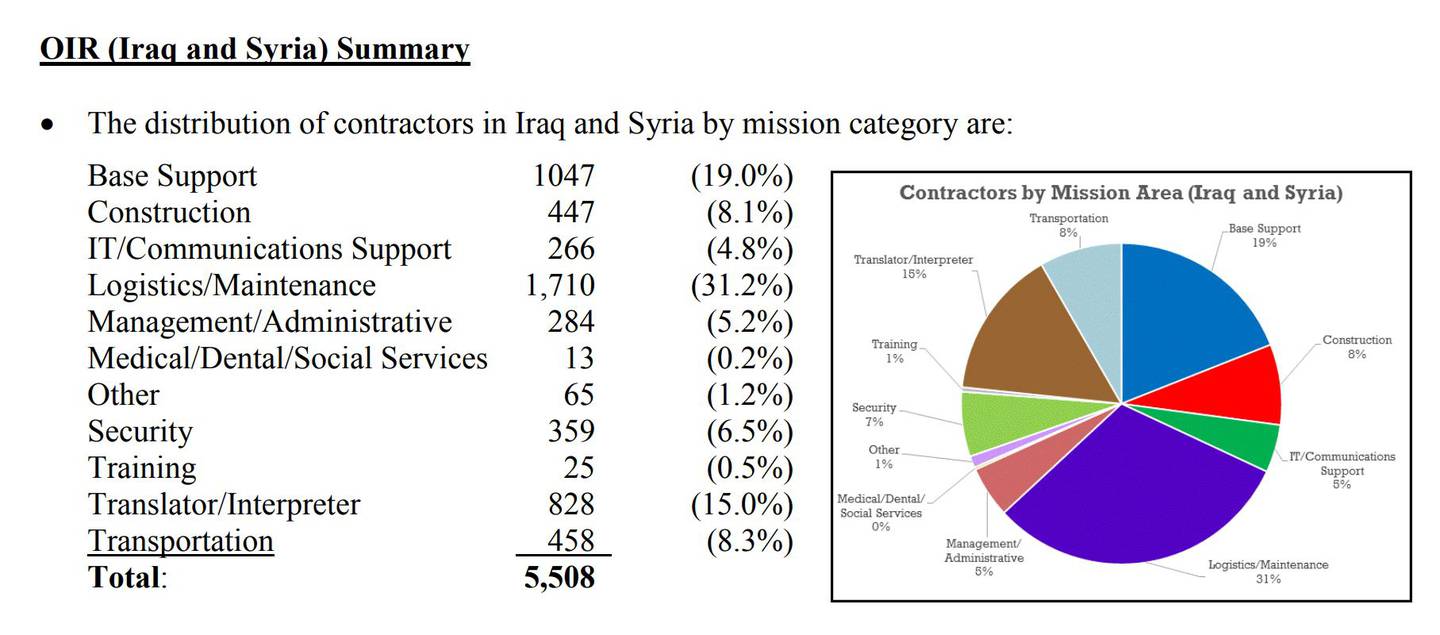 "Before this report, numbers for contractors in Syria were included as part of the numbers listed for 'Other USCENTCOM locations,'" Babb said. "As the mission has grown, these numbers are being included in regular reporting for Iraq and Syria."

The report — and growth of the Syria mission — comes at a time when President Donald Trump is reportedly mulling a pullout from Syria altogether.
The Trump administration has sent mixed messages regarding the long-term role of American forces in the region, oscillating between saying the mission to Syria is coming "to a rapid end," and then striking Syrian regime forces with cruise missiles after an alleged chemical weapons attack.
It's important to note that the roles of contractors in the country are mostly relegated to logistics, maintenance, base support and translation services. Increases in their presence could portend a buildup of military personnel, as well.
Kyle Rempfer is an editor and reporter whose investigations have covered combat operations, criminal cases, foreign military assistance and training accidents. Before entering journalism, Kyle served in U.S. Air Force Special Tactics and deployed in 2014 to Paktika Province, Afghanistan, and Baghdad, Iraq.
Share: