The Marine who died during what the Marine Corps said was a nighttime live-fire training event was killed from an accidental gun discharge, a military safety report indicates.
Lance Cpl. Joseph Whaley, 20, was "fatally injured due to negligent discharge during live-fire small arms training exercise" on Aug. 17 at Camp Pendleton, California, according to the Naval Safety Command's report on recent deadly or costly mishaps.
Whaley was an infantry student in approximately his fourth week of the 13-week Basic Reconnaissance Course at School of Infantry-West, located at the California base, the Marine Corps previously said.
The Marine Corps said in August it was investigating the circumstances of the death. Military.com first reported the new detail in the safety report about the negligent discharge.
No other Marines died in 2023 from accidental gun discharges during training, according to the Naval Safety Command report.
In October 2021, Lance Cpl. Jonothan Barnette, 24, was killed at the combat training base in Twentynine Palms, California, after getting struck in the chest by a bullet.
Marine Corps data on the prevalence of deaths resulting from live-fire training wasn't readily available.
In 2022, car accidents were the leading cause of accidental deaths in the Corps, Marine Corps Times previously reported. Suicide was the top cause of death overall.
Whaley's death was the first in a series of fatal mishaps occurring within weeks of each other. Following two aircraft crashes that killed a total of four Marines, the top Marine leader, Gen. Eric Smith, ordered every Marine unit to review its safety practices.
Whaley, a native of Maury County, Tennessee, graduated in 2022 from Columbia Central High School, where he served in the ROTC program, according to his obituary. Known as Joey, he was an outdoorsman and an athlete, who was an Eagle Scout and football player.
RELATED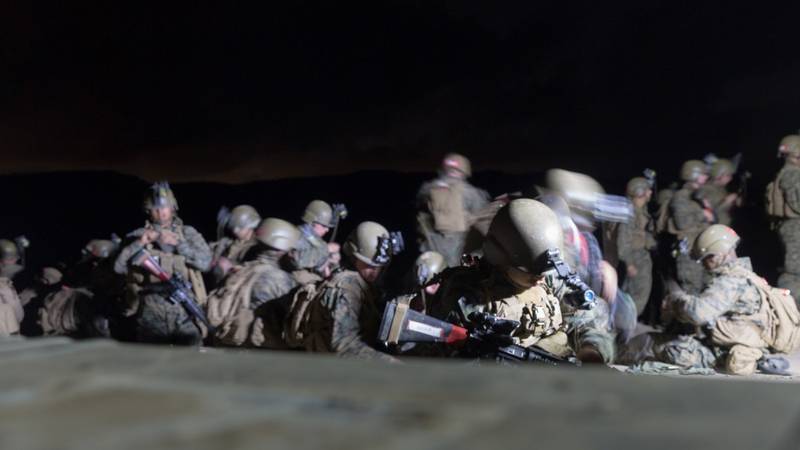 "[O]ne of his most remarkable qualities was his quiet yet impactful support for those in need," his family wrote in the obituary. "His selflessness knew no bounds, and though we knew he was helping others, we now realize the vast extent of his service."
Marine Corps Times has attempted to reach Whaley's family but hasn't received a response. Whaley was survived by his parents, fiancée of four years, grandparents and sister, according to the obituary.
Irene Loewenson is a staff reporter for Marine Corps Times. She joined Military Times as an editorial fellow in August 2022. She is a graduate of Williams College, where she was the editor-in-chief of the student newspaper.
Share: