Service members can now confidentially request a referral from their leadership to receive mental health services, thanks to a 2021 law the Defense Department implemented Friday.
Troops can make a request with any officer or noncommissioned officer E-5 and above in their chain of command, for any reason, to be evaluated as soon as possible, streamlining a process that in the past could be slowed down by commanders seeking details or waiting to process referrals.
Congress mandated the change in the 2022 National Defense Authorization Act, which incorporated the Brandon Act, named for Aviation Electrician's Mate 3rd Class Brandon Caserta, 21, who died by suicide in June 2018 while on duty with Helicopter Sea Combat Squadron 28 at Naval Station Norfolk, Virginia.
"We honor Petty Officer Brandon Caserta's memory by ensuring that our Military Services have procedures and processes in place that allow service members to seek help confidentially, for any reason, at any time and in any environment, and aim to reduce the stigma associated with seeking mental health care," Gil Cisneros, the Pentagon's top personnel official, said in a news release Friday.
In the years following his death, Caserta's family pushed for changes in how the military addresses mental health issues, openly sharing Caserta's suicide note and speaking with lawmakers and senior military leaders about the alleged hazing and bullying he suffered.
RELATED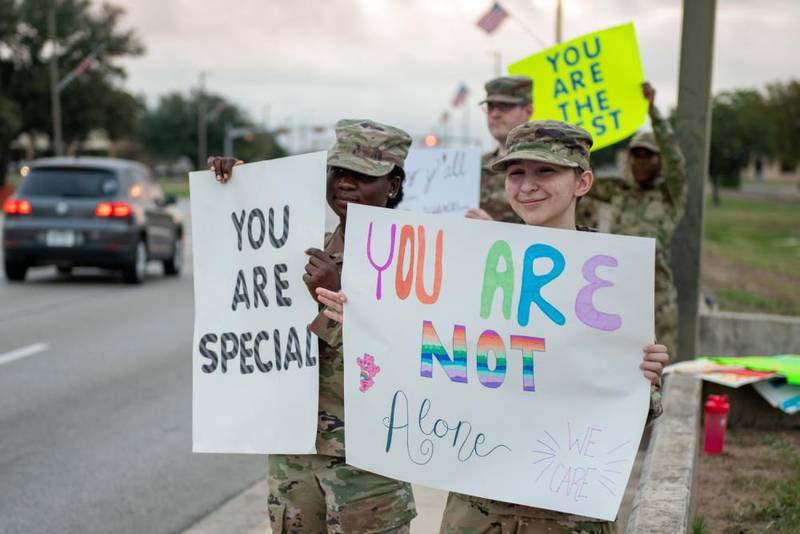 The Defense Health Agency will oversee implementation of each military service's new process, the Pentagon said in a release Friday, which will include training and education for service members and leadership on the new process.
The services have 45 days to implement the new policy for their active duty components, according to the release.
Also this year, the Defense Department is implementing recommendations from an independent review commission on suicide, including changes to suicide prevention training and possible new policies on gun possession and purchasing on military installations.
Meghann Myers is the Pentagon bureau chief at Military Times. She covers operations, policy, personnel, leadership and other issues affecting service members.
Share: