WASHINGTON — White House officials on Tuesday gave no indication of imminent action against Veterans Affairs Secretary David Shulkin, but they also declined to give strong support to the embattled Cabinet official's work leading the department.
Shulkin has been under public scrutiny for the past week, since the release of an inspector general report that found multiple ethics violations during his trip overseas to Denmark and London last summer.
The charges include improperly using taxpayers' funds to pay for his wife's travel, a top staffer altering emails to justify the expenses, accepting Wimbledon tickets as a gift from an English businesswoman, and lying about internal reviews concerning the trip afterwards.
Shulkin has disputed the charges but also agreed to refund the costs of the trip and implement new ethics reviews at VA.
RELATED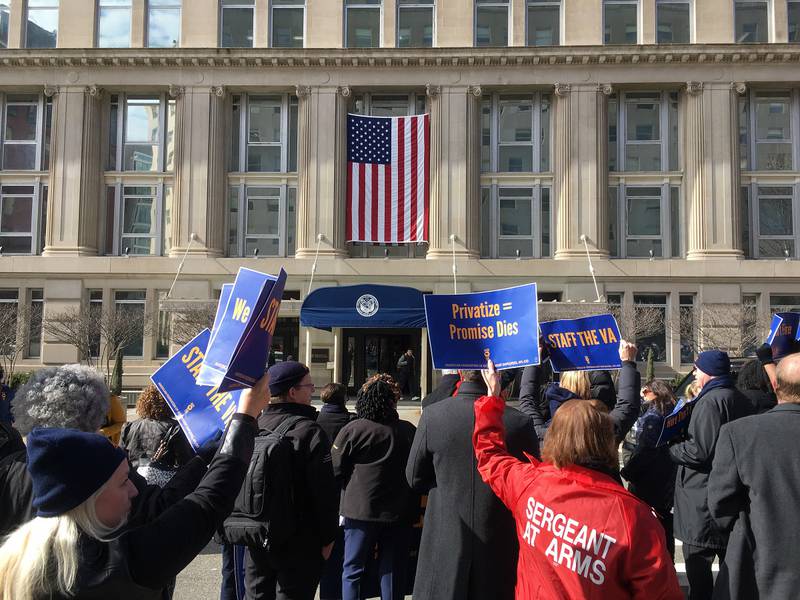 In the days after the report was released, Shulkin's chief of staff resigned and was replaced by a White House-backed official with promises that the change would mean "the department works closely with the White House going forward."
The controversy has also made public a host of internal political fights within the department and White House, with numerous officials pushing for action against Shulkin in response to his policies on allowing more veterans to seek private-sector health care.
On Monday, a coalition of veterans groups rallied support for Shulkin, saying that while the travel scandal was disappointing, replacing him for political reasons would be a disaster.
On Tuesday, when asked if President Donald Trump still had faith in Shulkin, White House Press Secretary Sarah Sanders said she had "no reason to believe otherwise."
"As I've said before, if someone no longer has the confidence of the president, you guys will know," she said.
When pressed on specifics of the travel scandal, Sanders said a secondary review of the IG report is already underway, and administration officials would not comment on the matter until it is complete.
When that review will be finished is unclear. Shulkin has claimed that his former chief of staff's email was hacked during the initial IG investigation, and lawmakers have forwarded those claims to the Department of Justice for further review.
An official VA statement on the matter released Friday, which makes no mention of Shulkin, said that department officials have opened an investigation into the allegations but "thus far found no credible or conclusive evidence of a compromise to our email system or a user's account."
White House officials have declined press inquiries on other questions about the ongoing power struggle or Shulkin's travels.
Leo covers Congress, Veterans Affairs and the White House for Military Times. He has covered Washington, D.C. since 2004, focusing on military personnel and veterans policies. His work has earned numerous honors, including a 2009 Polk award, a 2010 National Headliner Award, the IAVA Leadership in Journalism award and the VFW News Media award.
Share: