A decorated pilot with more than 1,000 combat flight hours in the F-16C/D Fighting Falcon and the A-10C Thunderbolt II has taken command of U.S. Air Forces Central Command, where he will provide air power for the wars in Afghanistan and Syria and Iraq.
Lt. Gen. Joseph Guastella Jr. assumed command Aug. 30, from Lt. Gen. Jefferey Harrigian during a ceremony at Al Udeid Air Base in Qatar. Guastella was promoted to lieutenant general just prior to the ceremony.
Harrigian is moving on to become the next deputy commander of US Air Forces in Europe-Air Forces Africa.
"It goes without saying that I am deeply honored to have the opportunity to lead the men and women of AFCENT and to be a partner of this great coalition," said Guastella, according to an Air Force news release.
Guastella will also command the Combined Forces Air Component for the CENTCOM area of operations. His responsibilities will include working with coalition, joint and interagency partners over a 20-nation region that extends from Egypt to Afghanistan.
RELATED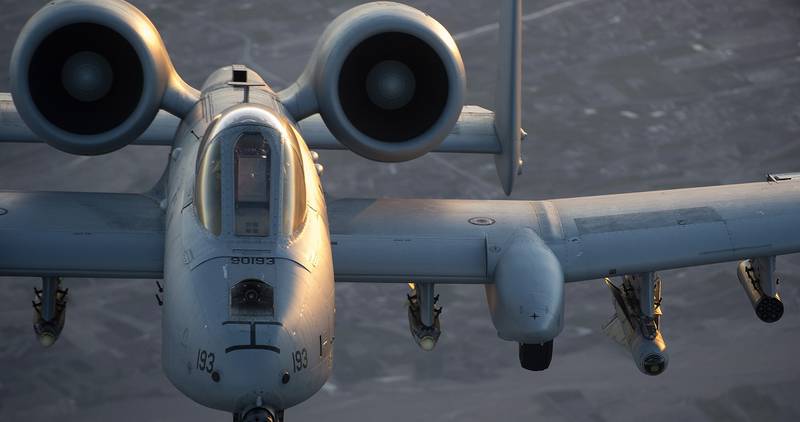 A command pilot who has logged more than 4,000 flight hours, Guastella has extensive experience in the region.
He served as the director of operations for AFCENT and the Combined Air Operations Center from 2006 to 2007. Then, from 2012 to 2013, he commanded the 455th Air Expeditionary Wing at Bagram Airfield, Afghanistan,
The 1987 graduate of the U.S. Air Force Academy has also instructed at the U.S. Air Force Fighter Weapons School at Nellis Air Force Base, Nevada, and commanded the 555th Fighter Squadron at Aviano Air Base, Italy, and the 20th Fighter Wing at Shaw AFB, South Carolina.
Most recently, he served as director of integrated air, space, cyberspace and intelligence, surveillance and reconnaissance operations at Headquarters Air Force Space Command, Peterson AFB, Colorado.
"To our airmen, joint warfighters, and men and women of the coalition who get the job done: It's our youngest airmen who have signed up to serve our nation who inspire me. From aircrews flying missions, to maintainers on the flight line in extremely hot temperatures, to logisticians moving supplies to and from the fight, to support airmen, you guys are why I continue to serve, so I'm honored to be your new commander and to be a partner with you in this fight," Guastella said.
Neil is a former US Army Captain and served operational deployments in South Korea and Afghanistan. He is currently an Editorial Fellow at the Military Times.
Share: