Advocates want the unit better recognized for its historic achievements.

Milton "Davey" Lockett Jr. was inducted into the Rangers' Hall of Fame in 2001. After he died in 2018, the Columbus Police Department named its community room for him.

Before he became the first Black player inducted into the Pro Football Hall of Fame, Emlen Tunnell served in the Coast Guard during and after World War II, where he was credited with saving the lives of two shipmates in separate incidents.
The Emily Perez Story | Military Times Reports
The story of 2nd Lt. Emily Perez, the first black female cadet Brigade Command Sgt. Major of West Point - a groundbreaking cadet and part of the 'Class of 9/11' at West Point: the class that entered the U.S. Military Academy almost simultaneously with the attacks of Sept. 11, 2001.
(18 Videos)
The Emily Perez Story | Military Times Reports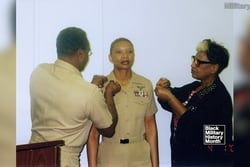 1:27
Retired Navy Master Chief Petty Officer April Beldo talks about her experience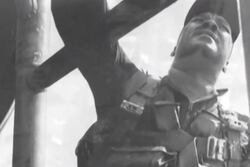 1:34
Daniel "Chappie" James: First African-American 4-star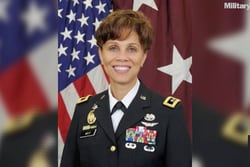 1:45
Five notable African-American military figures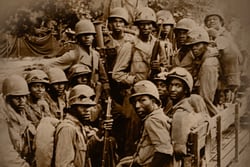 2:9
Marine Corps veteran reflects on anniversary of military desegregation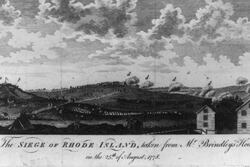 0:42
1st Rhode Island Regiment: First African-American military regiment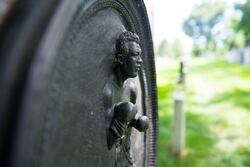 1:28
Joe Louis: Boxing champion and WWII soldier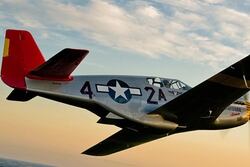 3:35
The many missions and accolades of the Tuskegee Airmen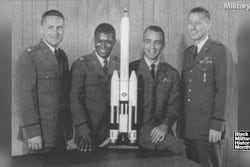 1:23
Black Military History Month: Maj. Robert Lawrence, the first black astronaut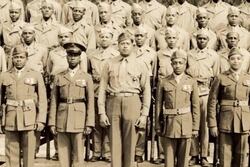 2:55
How the Tuskegee Airmen helped break the Army's racial barrier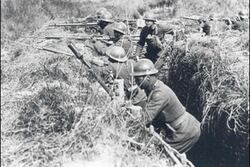 1:18
The 'Harlem Hellfighters,' the first black infantry regiment of World War I.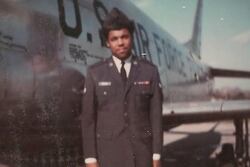 10:57
Absorbing advice: Gen. Spencer's path to four stars
1:16
Black Military History Month: Military Times' special coverage begins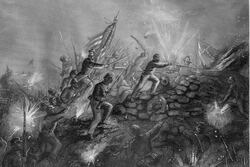 1:45
The Story of the 54th Massachusetts Infantry Regiment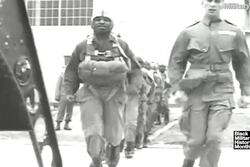 1:29
Black Military History Month: The 'Triple Nickels,' America's all-black Army airborne unit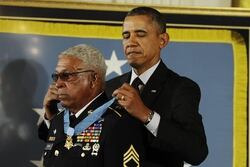 10:4
African-American Green Beret Melvin Morris is patriotic to his core
0:58
Meet Martin Delany, who was the Army's first African-American field officer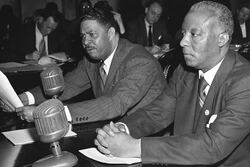 0:55
Executive Order 9981: Abolishing racial discrimination in the US military